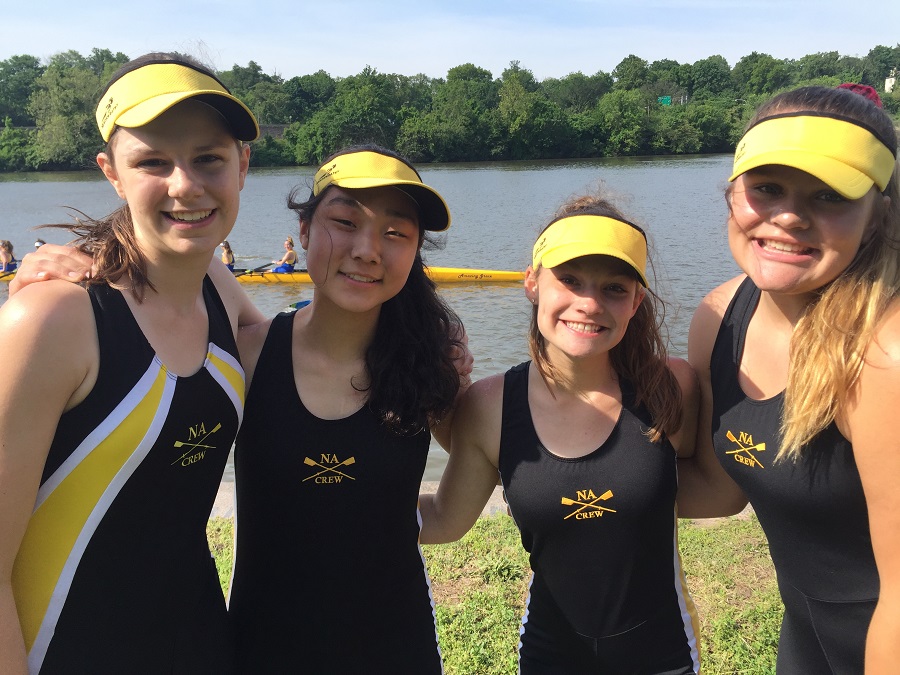 NA Girls Reach Finals at Stotesbury Cup Regatta
On May 17-18, 2019, over 5,000 rowers from 189 schools all over the country
descended upon Philadelphia's Schuykill River to participate in the Stotesbury Cup
Regatta. This competition is the largest and oldest high school regatta in the world.
The Women's Freshman Quad (Mirae Choe, Brooke Feldkircher, Rachel Lessure and
Ashley Zeman) battled it out in three separate 1500m races to make fifth place overall
(5:51.49). From the time trials to the finals this boat improved their time by over 20
seconds and were just eight seconds away from medaling in this prestigious event.
The Men's Lightweight Double (Derek Oczypok and Michael Urich) and Men's Junior
Double (Alex Hladio and Erick Ilkhanipour) also participated in this regatta.
This concludes the 2018-2019 Rowing Season for North Allegheny. The rowing
team plans to use this momentum to grow the team and it's future successes.