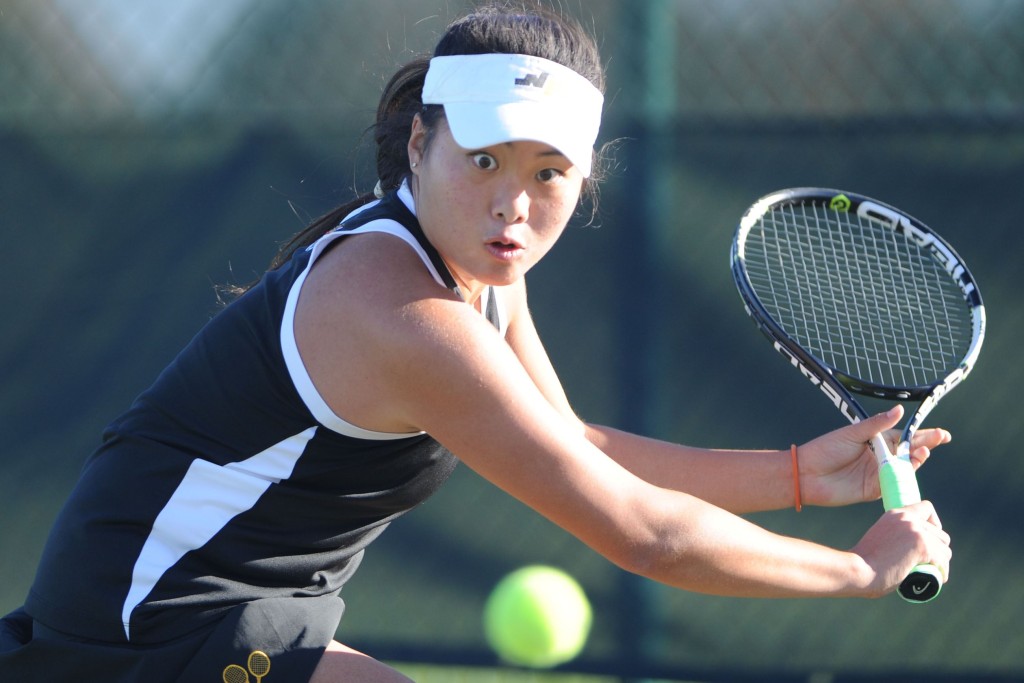 NA Girls' Tennis Advances To State Semifinals
The North Allegheny girls' tennis team advanced to the PIAA semifinals on Friday with a 5-0 win over Conestoga. The Lady Tigers breezed past the Pioneers as junior Anna Li picked up a 6-0, 6-0, win at No. 1 singles. At No. 2 singles, Tina Li earned a 6-0, 6-1 victory. Freshman Ashley Huang added a 6-0, 6-1 triumph at No. 3 singles.
In doubles play, Eugenia Lee and Tristyn Maalouf combined for a 6-3, 6-3, victory.  At No. 2 doubles, the duo Elena Kolano and Jenna Kolano rolled to a 6-0, 6-0, win.
North Allegheny improves to 20-1 on the season and will take on Mt. Lebanon in the PIAA semifinals at 10:00 am. The Lady Tigers have defeated the Blue Devils twice already this season, including a 4-1 win in the WPIAL semifinals on October 19.