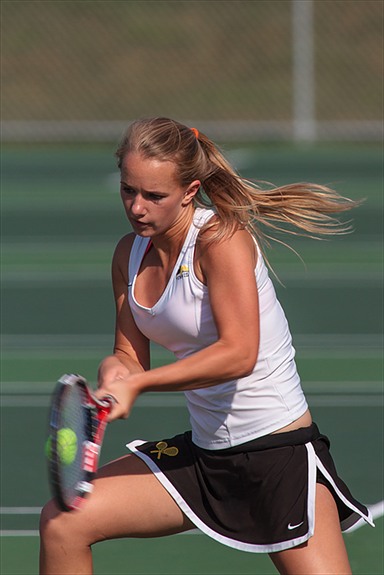 NA Girls' Tennis Moves On To State Semifinals
The North Allegheny Girls Tennis Team advanced to the PIAA Semifinals with a 3-2 win over the Conestoga Pioneers on Friday afternoon.  The Lady Tigers advanced by the strength of their singles play as Maddy Adams picked up a 6-4, 5-7 and 7-6 win at #1 singles.  Freshman Anna Li pulled out a 3-6, 6-3, and 6-2 win at #2 singles.  Anna's twin sister Tina Li swept through her opponent, 6-0, 6-0, at #3 singles.
North Allegheny is now 22-0 overall and will face West Chester Henderson in the state semifinals at 1:30 pm today.