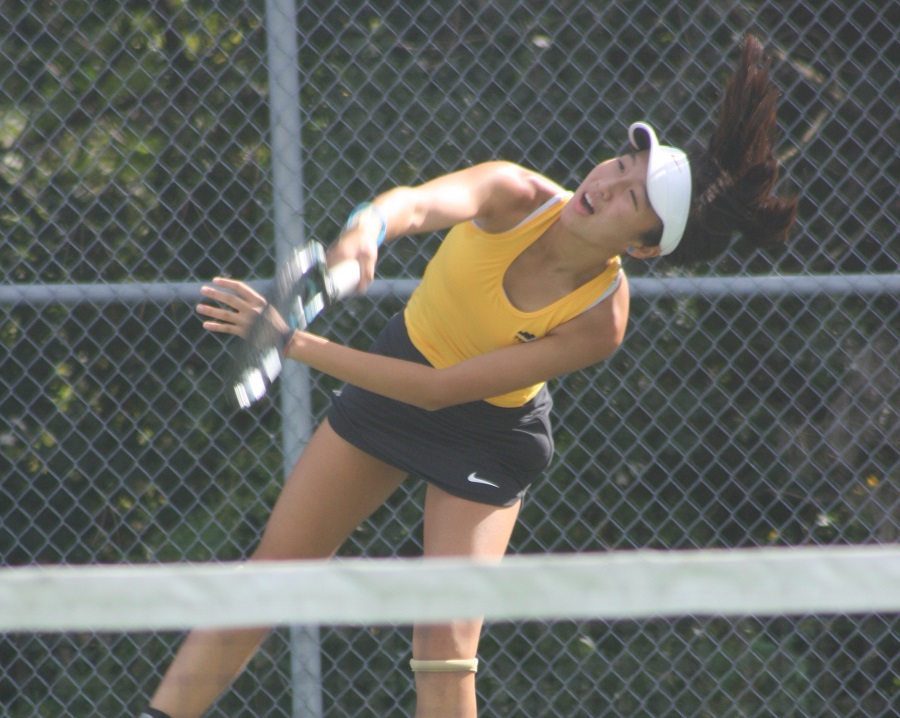 NA Girls Tennis Sweeps Shaler, 5-0
The North Allegheny girls' tennis team picked up another section win on Monday afternoon with a 5-0 sweep of the Shaler Titans. In singles play, freshman Ava Catanzarite, junior Ashley Huang and sophomore Rebekah Rest mirrored each other's efforts with victories of 6-0, 6-0, over their Shaler foes.
In doubles action, Carolyn Tsung and Claire Shao did the same with a 6-0, 6-0, triumph over Lily Buckshaw and Caterina Posa. The Shaler No. 2 doubles team of Amber MaGaffick and Mackenzie Romac were the only Titans to score against the Tigers, but it wasn't nearly enough as NA's Ella Sinciline and Ali Harbaugh captured a 6-0, 6-2, victory.
North Allegheny is now 13-0 on the season and 7-0 in section play. The Lady Tigers will round out the section schedule on Wednesday with a road contest against North Hills.
Girls Tennis Summary vs. Shaler, 9-18-17
Match Summary

NORTH ALLEGHENY - 5
SHALER - 0
SINGLES
#1
Ava Catanzarite (NA) def. Lydia Valentine (SA)
6-0, 6-0
#2
Ashley Huang (NA) def. Maura Rost (SA)
6-0, 6-0
#3
Rebekah Rest (NA) def. Allison Ketterer (SA)
6-0, 6-0
DOUBLES
#1
Carolyn Tsung/Claire Shao (NA) def. Lily Buckshaw/Caterina Posa (SA)
6-0, 6-0
#2
Ella Sinciline/Ali Harbaugh (NA) def. Amber MaGaffick/Mackenzie Romac (SA)
6-0, 6-2