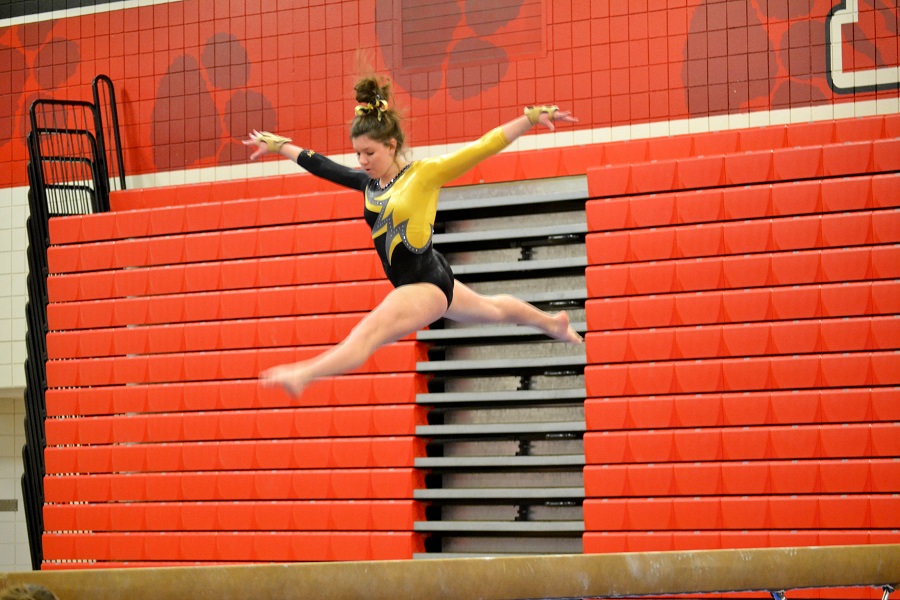 NA Gymnastics Earns Split In Section Tri-Meet
The North Allegheny gymnastics team earned a split in a section tri-meet with Pine-Richland and Hampton on Tuesday night. Hampton took top honors with a score of 145.15.  North Allegheny followed with a 139.7 and Pine-Richland checked in with a score of 133.85.
Pacing North Allegheny was freshman Annie Haywood who tallied an all-around score of 35.85. Haywood led the Tigers in vault and beam competitions with scores of 9.4 and 8.9, respectively. Danijela Jergan tallied an all-around of 35.65 and scored team highs on the bars (8.9) and floor (9.4) categories.  Kylie Radick was amongst the top performers with an all-around of34.55.  For a full list of NA scores, click here.
North Allegheny is 3-1 on the year and will host Baldwin, Pine-Richland and Hampton next week on Senior Night on Thursday, January 22. Start time is set for 7:00 pm.