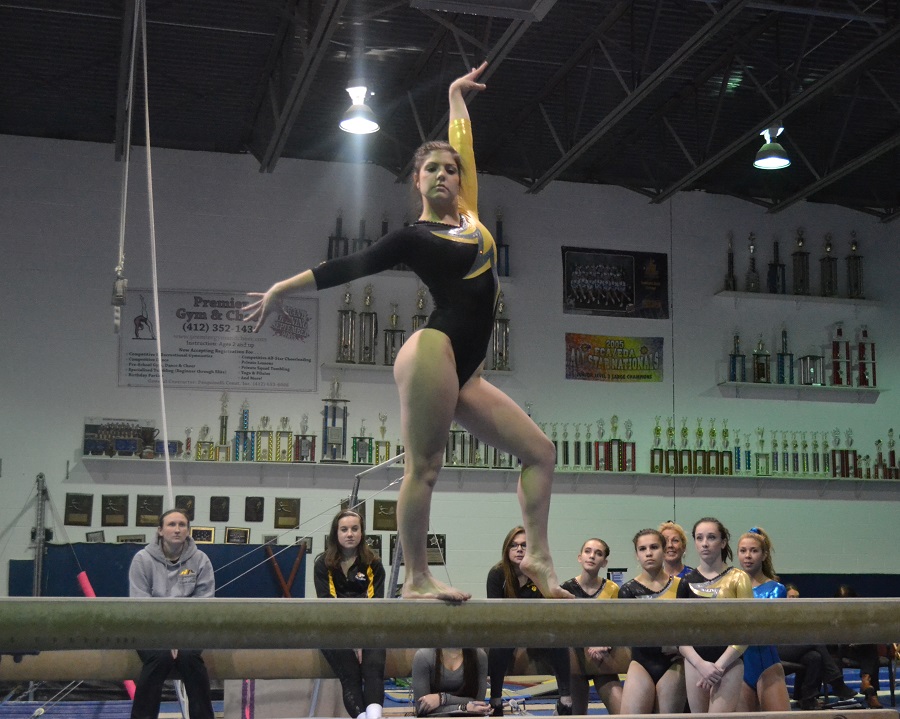 NA Gymnasts Conclude Regular Season At Baldwin
The North Allegheny gymnastics team wrapped up its regular season with an exciting meet at Baldwin, however the host Highlanders managed to pull out a 129.1 – 124.825 victory.
The Lady Tigers received solid performances from freshman Alicia Hinnebusch and sophomore Annie Haywood. Hinnebusch totaled a team-high all-around score of 33.875, while Haywood followed right behind with an all-round of 33.775. Senior Leah Elmore provided an outstanding outing in the vault competition with a team-best score of 8.475. For a look at all of NA's scoring, click here.
Following Friday night's regular season finale, the Lady Tigers will compete in the WPIAL championships on Saturday, February 20.