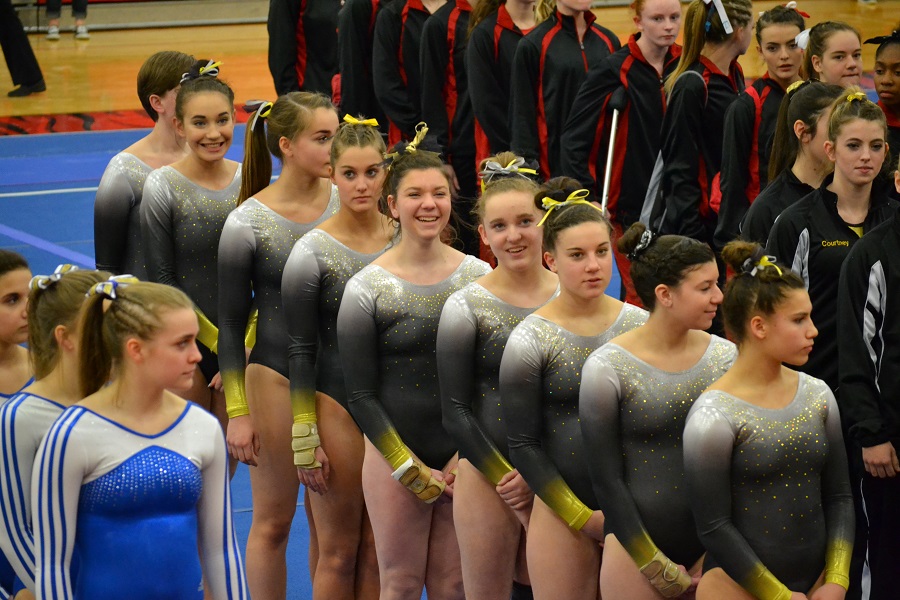 NA Gymnasts Earn 5th Place At WPIAL Finals
The North Allegheny gymnastics team competed at the WPIAL championships on Friday and finished in fifth place with a team score of 139.9. The Moon Tigers won the WPIAL title for the fourth time in the last six seasons, posting a team score of 146.125. Thomas Jefferson (144.775) and Hampton (143.175) took second and third place, respectively.
The Tigers were paced by sophomore Addison Restelli who totaled an all-around score of 36.1, leading NA in the beam (8.9), and bar (9.275) events. Junior Annie Haywood scored a team-high 9.625 in the floor competition and finished with an all-around of 26.85. Freshman Kelsey O'Neill had the best score for NA in the vault event with a score of 9 and totaled an all-around of 25.775. Senior Taylor Bertini had a strong and consistent performance with an all-around score of 34.075. For a look at the entire North Allegheny scorecard, click here.
Congratulations to the North Allegheny gymnastics team for a wonderful season.