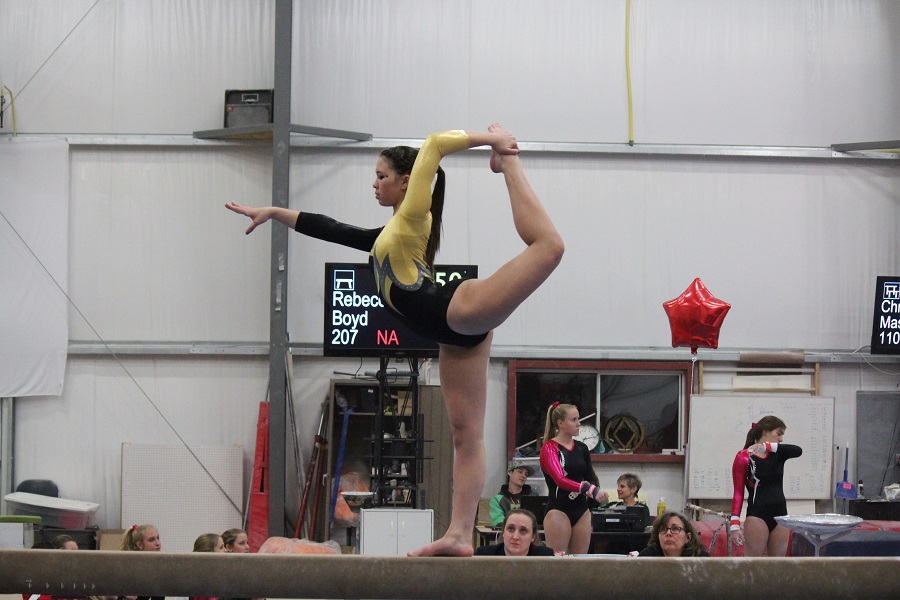 Lady Tigers Earn Impressive Win At Quad-Meet
After an arctic chill postponed NA's meet with Moon on Tuesday, the Lady Tigers Gymnastics Team posted an impressive quad-meet win over Pine-Richland, Montour and Hampton on Thursday evening.  The Lady Tigers topped the competition with a team score of 143.75, followed by Hampton's 141.55, Pine-Richland's 135, and Montour's 106.25.
North Allegheny's all-around leader was junior Danijela Jergan with a score of 37.7.  Jergan notched team-highs in the vault (9.8) and floor competitions (9.7).  Sophomore Leah Elmore paced NA on the bars (9.35) and beam (9) events for a total score of 37.2.  Every Lady Tiger who saw action on Thursday night played a role in the victory, including Kylie Radick, Taylor Bertini, Maddie Mianzo, Danielle Romanowski, and Rebecca Boyd. For a full list of NA scores, click here.
North Allegheny now sits at 6-0 on the season and will take part in another quad-meet on Tuesday, January 21 as the Tigers host Central Valley, Hopewell and South Side Beaver.  Start time is slated for 7:00 pm.