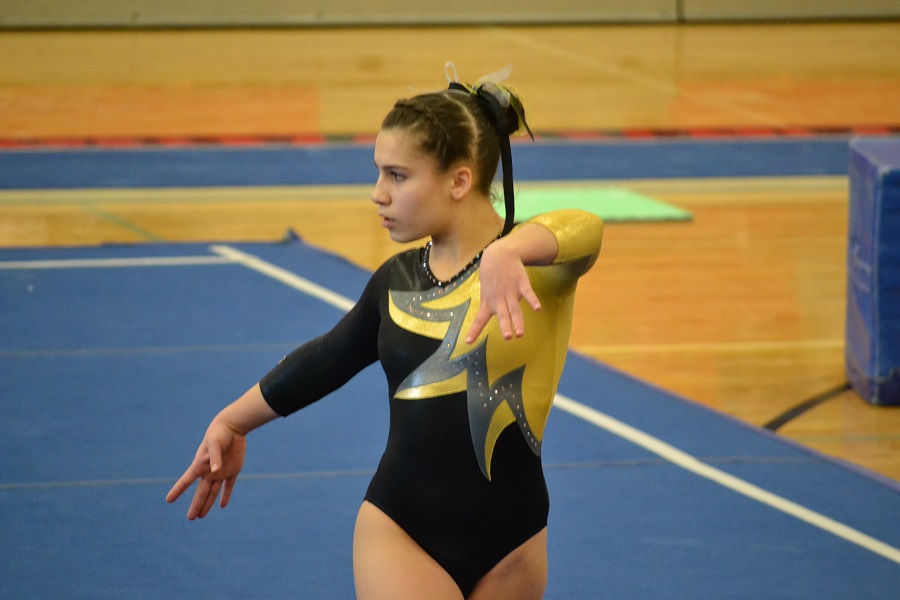 NA Gymnasts Open Season With Hotly Contested Tri-Meet
The North Allegheny gymnastics team began the 2016-17 season with a narrowly close tri-meet on Monday night. The Hampton Talbots took first place with a team score of 139.35, followed by Pine-Richland with a score of 139.1. North Allegheny was less than a point off the lead, garnering a team score of 138.55.
Individually, the Lady Tigers were led by junior Annie Haywood who tallied an all-around score of 35.85, pacing NA in the beam (9.45) and floor (9.4) competitions. Haywood tied for the a team-high score on the bars with sophomore Addison Restelli who each scored an 8.7 in the event. Restelli was also impressive with an all-around score of 35.45. Other top scorers for the Tigers included senior Taylor Bertini (33.1), freshman Kelsey O'Neill (32.9) and sophomore Logan Falk (32.1). O'Neill notched a team-high scored in the vault competition with a 9.3. For a complete look at the NA individual scoring, click here.
North Allegheny will return to action on January 6 at Baldwin. Other teams competing will include Thomas Jefferson, Hampton and Burrell.