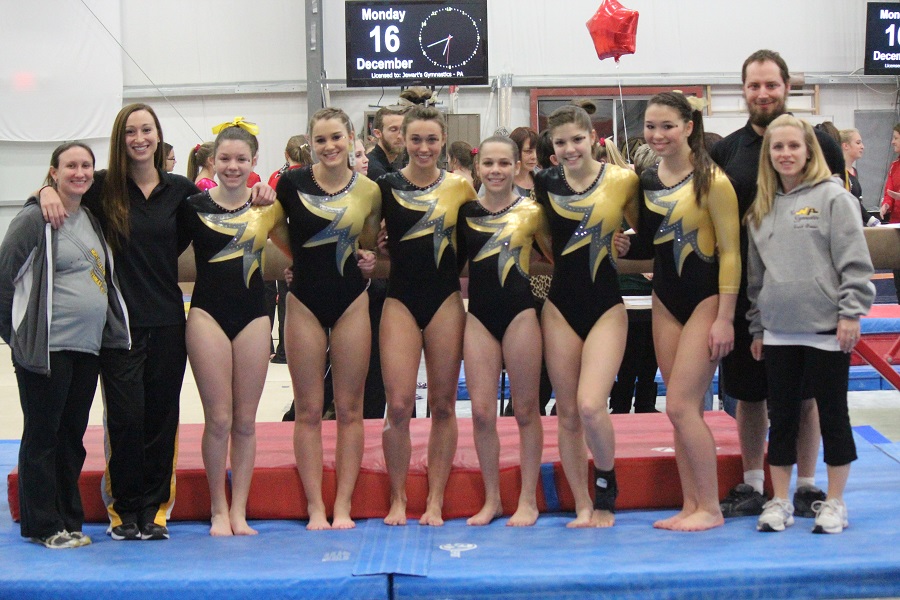 NA Gymnasts Take 2nd Place At WPIAL Championships
In a cat fight for the WPIAL Gymnastics Championship, the Moon Tigers scratched past the North Allegheny Tigers by the narrowest of margins on Saturday afternoon. Moon took first place with a team score of 145.825, edging NA who posted a team score of 145.200. It's the third straight WPIAL title for Moon.
Helping North Allegheny to a silver medal was junior Danijela Jergan with the best score in the all-around with a 37.9. Jergan topped all WPIAL competitors in the floor exercise with a score of 9.725. Sophomore Leah Elmore finished third amongst the Advanced Division Winners with a score of 37.3. In the Intermediate I Division, freshman Maddie Mianzo took second place with an all-around of 35.250. Freshman Becca Boyd had the top score in the floor competition in the Intermediate II Division with a tally of 8.5.
Congratulations to the North Allegheny Lady Tigers for another terrific season!