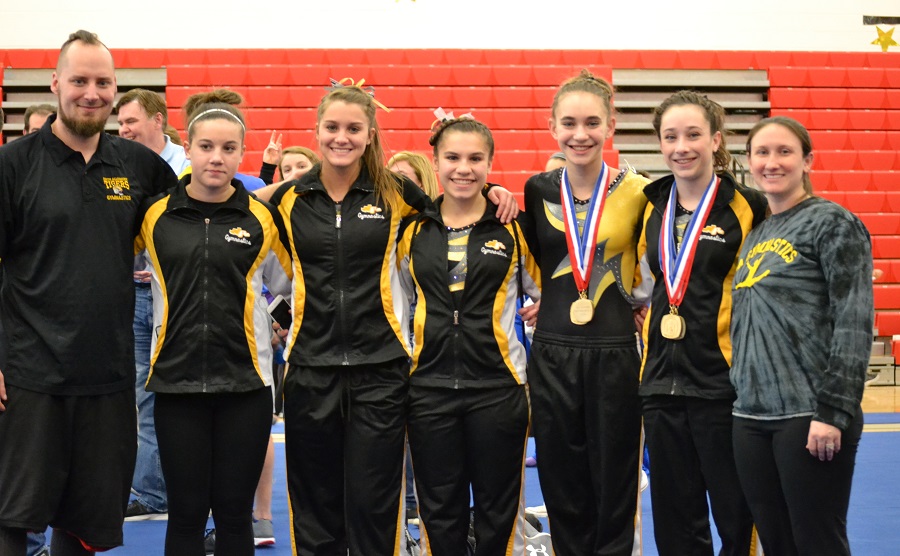 NA Gymnasts Take 3rd At WPIAL Championships
The Hampton Talbots won their second straight WPIAL gymnastics championship on Saturday, holding off Moon and North Allegheny for the title. Hampton had a team score of 144.250, Moon finished in second place with a score of 141 and North Allegheny took third with a score of 139.425. The WPIAL championships were comprised of 12 teams.
While Hampton won the title, all-around honors in the advanced division went to North Allegheny's Alicia Hinnebusch who had a 37.475. The NA freshman placed third in the vault with 9.325 points, fifth on the bars with 9.3, second in the floor competition with a 9.525 and first on the beam with a 9.325. Tigers freshman Logan Falk won the intermediate II all-around title with a score of 34.2.
Congratulations to the North Allegheny gymnastics team for a terrific 2016 season.