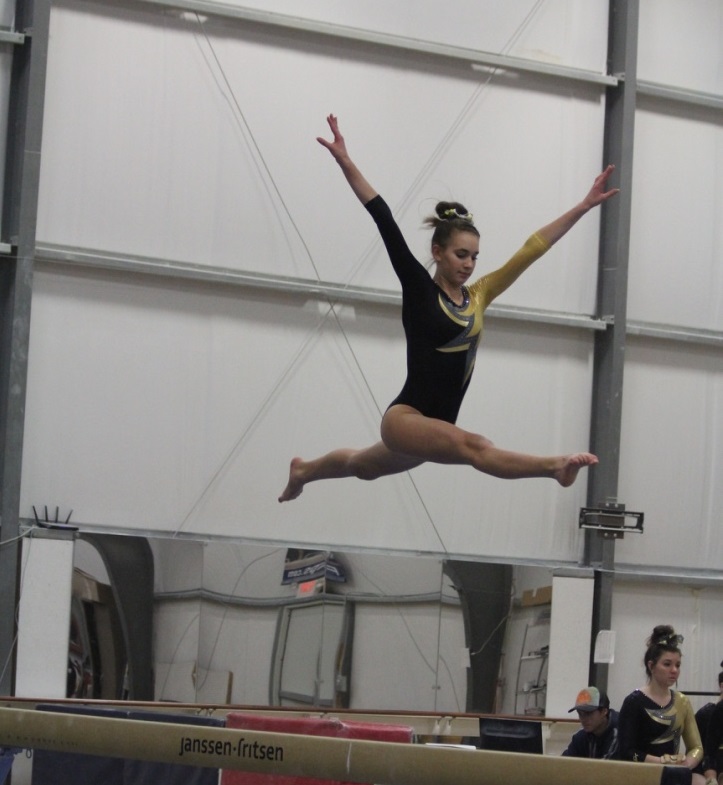 NA Gymnasts Take 3rd In Meet At Baldwin
The North Allegheny gymnastics team was in action on Friday night and took third place in a highly-competitive meet. Thomas Jefferson claimed first place with a team score of 143.15, followed by Hampton who tallied a team score of 139. North Allegheny's score of 134.15 was good for third place.
Junior Annie Haywood led the way with an all-around score of 35.7. Haywood had the team's best performance in the beam and floor events with scores of 9.5 and 8.9, respectively. Sophomore Addison Restelli was outstanding with an all-around of 34.45. Restelli notched a team-best score of 8.9 on the bars. Freshman Kelsey O'Neill collected a team-high score of 9.55 in the vault competition, on her way to an all-around of 32.15. Logan Falk and Ella DeMarco checked in with all-around scores of 32.1 and 30.2, respectively. For a complete look at the North Allegheny individual totals, click here.
North Allegheny returns to action on Monday, January 30 at Central Valley. Also competing at the meet will be West Allegheny, Hampton and Burrell.