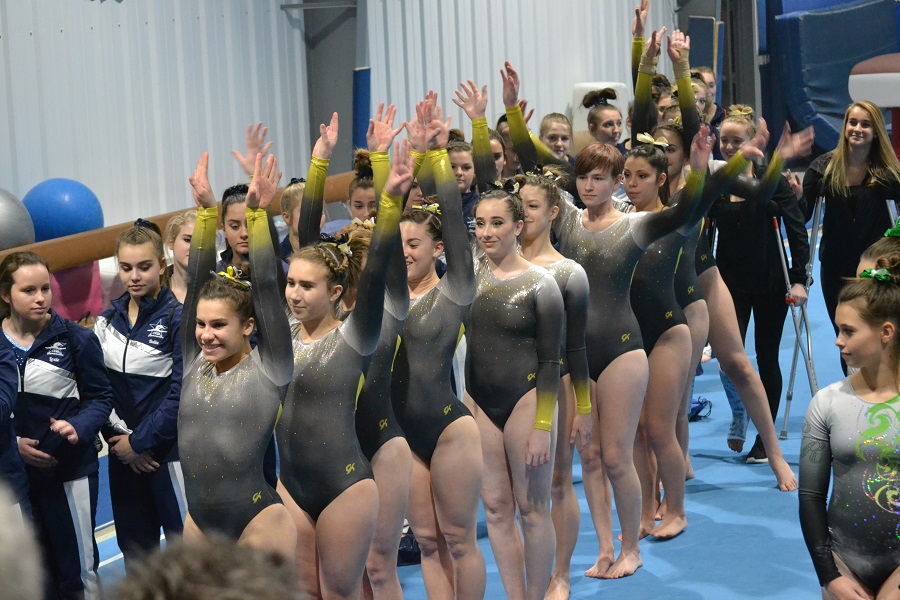 NA Gymnasts Take Quad-Meet In Season Opener
The North Allegheny gymnastics team opened the 2017-2018 season on Thursday night with a quad-match triumph over West Allegheny, Central Valley and Pine-Richland. The Tigers topped out with a team score of 143.25. West Allegheny finished second with a score of 141.35, followed by Central Valley's 140.95. Pine-Richland rounded out the scoring with a 135.45.
Leading the way for North Allegheny was senior Annie Haywood who posted a team-high score in the vault, beam and floor events. Haywood notched a 9.45 in the vault, a 9.4 on the beam and a 9.55 in the floor competition. Juniors Addison Restelli and Alicia Hinnebusch tied for the team-best on the bars with an 8.8. For a complete look at the scoring for NA's gymnasts, click here.
North Allegheny will return to action on January 5, 2018 with a road meet at Baldwin, including Thomas Jefferson, Hampton and Burrell.