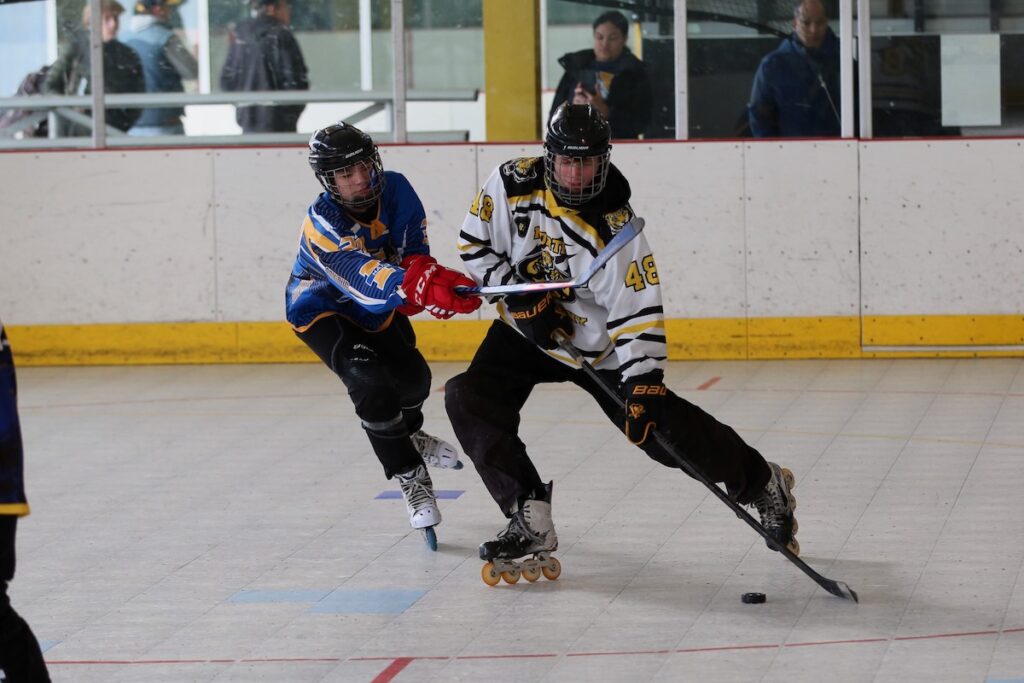 NA Hammers Hampton, 10-2
The North Allegheny Tigers cruised to a 10-2 mercy win over the Hampton Talbots on a chilly Sunday morning at the RMU Island Sports Center.  Although the Talbots opened the scoring in the first period, the Tigers' senior Aiden Noffsinger and senior Mitchell Ludwick answered with the next two goals to regain the lead.  The Talbots took advantage of a Tiger penalty and scored a power play goal, but the Tigers once again responded with a goal by senior Logan Cerqua, assisted by Aiden Noffsinger, to end the first with the Tigers leading 3-2.
The second period saw the Tigers kill off two penalties, hold the Talbots scoreless while managing three goals of their own.   It was Cerqua scoring from junior Steven Cameron and Cerqua again for his third goal on the day, from senior Aidan Anthony.  Closing out the period with a short-handed goal was senior Declan Dadey from Ludwick giving the Tigers a 6-2 lead.
The third period saw much of the same as the Tigers continued to dominate the score column.  Aidan Noffsinger opened the period with a goal assisted by Anthony, followed by a goal from Anthony assisted by Cerqua.  Ludwick notched his second goal of the day, assisted by senior Jacob Rice, and Dadey hit his second goal as well again, assisted by Rice, to end the game with a 10-2 win.
Sophomore goalie Claudia Kushon earned the win as the Tigers improve their record to 9-1.  The Tigers will resume play Sunday, Dec. 3 against the Pine Richland Rams at 1:00 pm at the RMU Island Sports Center.