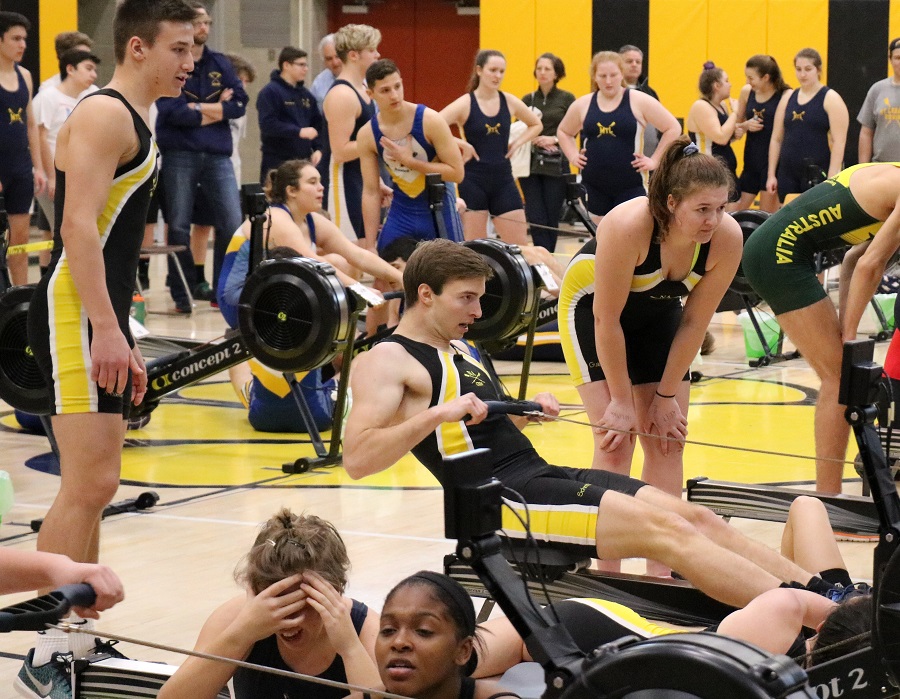 NA Hosts 18th Annual Indoor Rowing Championships
This past Saturday, North Allegheny Rowing Association hosted its 18th Annual Indoor High School Rowing Championships.  The event was attended by 13 area high school rowing associations with over 300 individual entries.   Most of the races were individual 2000 meter sprints on the rowing machines with two mixed relay races as well.
The North Allegheny Rowers performed well and ended the day with medals.  Brooke Gauntner and Gearoid Ridenour both medaled in their individual event.  Brooke earned a silver medal.  Gearoid  took home the gold medal in his individual event.  The day ended with a very close mixed relay team race.
The NA Varsity Relay team pulled hard and came in first, capturing the gold medal.  Next up for the rowing Tigers is the 3rd Flick/Horvat Regatta in Philadelphia, PA on April 8th.