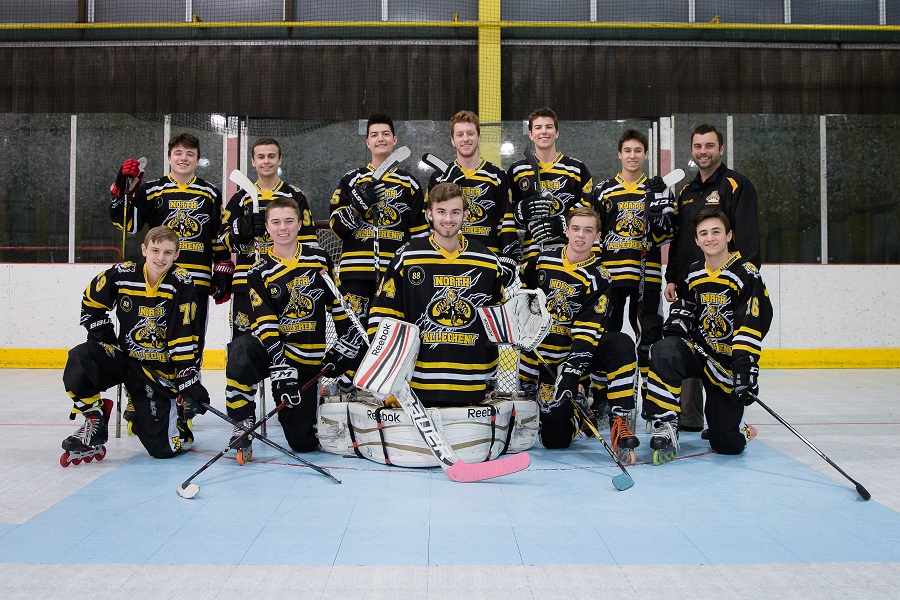 NA Inline Hockey Season Update
The North Allegheny inline hockey team heads into the final month of the season and boasts a record of 8-4 with two overtime losses thus far on the 2018-2019 campaign.
The team is paced offensively by senior Justin Symons with 27 goals and 37 points, including a four-goal effort on Sept. 29 against Peters Township. Symons also has five power play goals and one shorthanded goal. Junior Tyler Putnam is the Tigers leader in assists with 13, to go along with 14 goals.
North Allegheny currently sits in fifth place in the Varsity I standings in the Pennsylvania Interscholastic Roller Hockey League. The Tigers will face Seneca Valley on Sunday at 2:00 p.m. in their final home game of the season.