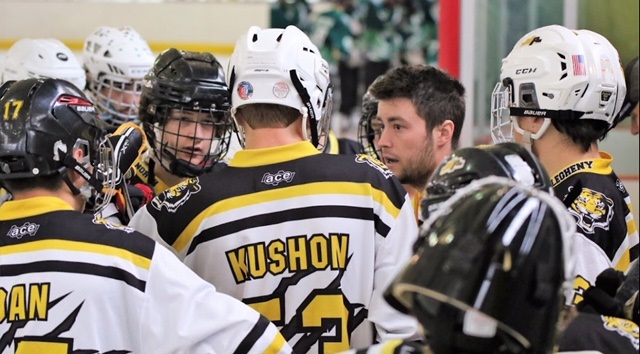 NA Inline Tops Hampton, 7-4
The North Allegheny inline team won on Sunday against Hampton, 7-4. North Allegheny goal scorers included senior Robby Kushon (2) and Sam Arena; juniors Evan Barnhart, Evan Mark, and Kyle Tomino; and sophomore Jacob Rice. Sophomore and HS2 team goalie, Reid Moszkowicz, filled in and played well to earn the victory.
North Allegheny moves to 11-1 on the season. The Tigers next game is 6pm on Saturday, Jan. 8 at Murrysville SportsZone against Penn Trafford.