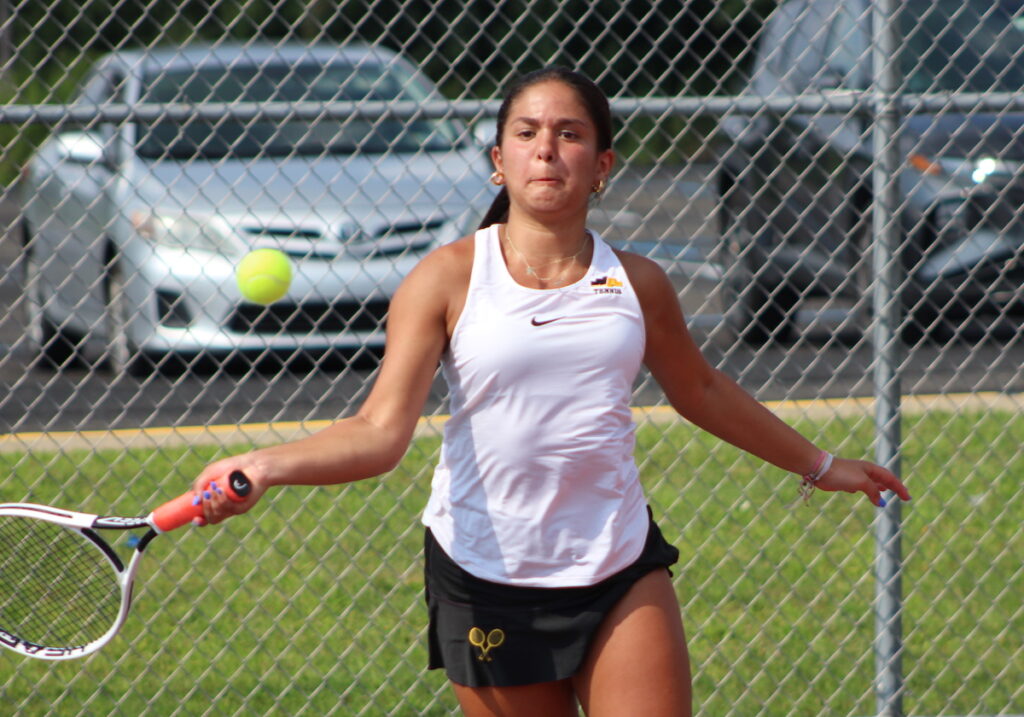 NA Knocks Off Previously Unbeaten Hollidaysburg in PIAA 1st Round
The North Allegheny girls' tennis team opened the PIAA Class 3A playoffs on Tuesday afternoon with a 5-0 sweep of District 6 champion Hollidaysburg. The Hollidaysburg Golden Tigers had been a perfect 20-0 before sustaining their first and only loss of the season at the hands of North Allegheny.
Senior Sara Fernandez collected a 6-0, 6-2, win at No. 1 singles, senior Laeticia Wessel garnered a 6-0, 6-1, victory at No. 2 singles, and freshman Peyton Mauser delivered a 6-0, 7-5, triumph at No. 3 singles.
In double play, the No. 1 tandem of Audrey Zheng and Tia Soussou collected a 7-6, 6-2, win. The No. 2 duo of Siya Jain and Rebecca Murphy rounded out the sweep with a 6-0, 6-4.
With the win, North Allegheny improves to 19-2 overall and advances to the PIAA quarterfinals on Friday to face District 1 champion Council Rock South at the Hershey Racquet Club at 8:00 a.m.