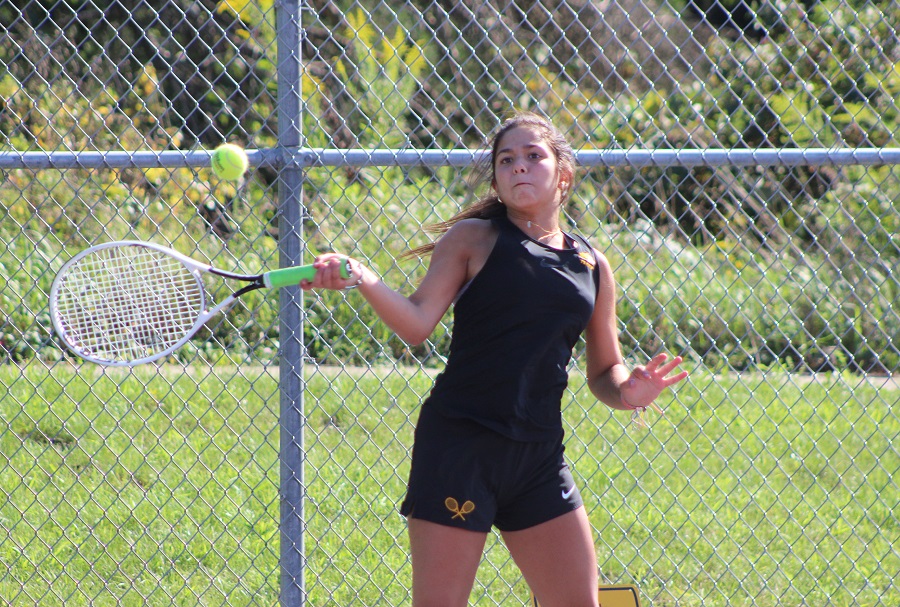 NA Lands Section Win Over Moon, 4-1
On a bright and beautiful Thursday afternoon in Wexford, the North Allegheny girls' tennis team picked up a win in its section opener with a 4-1 triumph over Moon. The NA Tigers swept doubles play and won 2 out of 3 in singles action to claim the win.
At No. 1 singles, junior Emily Wincko earned a hard-fought 7-6 (7-3), 7-6 (7-3) win over Maria Launder. Senior captain Claire Zheng claimed a 6-4, 6-3 victory against Ria Khazanchi at No. 3 singles.
In doubles play, the No. 1 sophomore duo of Siya Jain and Rebecca Murphy delivered a 6-3, 6-2 win over Greer Erhard and Jayna Barr. The No. 2 combo of sophomore Tia Soussou and junior Eileen Hu claimed a 6-3, 6-3 decision over Sydney Blewett and Ava Neft.
With the win, North Allegheny improves to 1-2 overall and sits at 1-0 in the section. The Tigers will visit Mars for a non-section contest on Tuesday.
Girls Tennis Summary vs. Moon, 9-2-21
Match Summary

NORTH ALLEGHENY - 4
MOON - 1
SINGLES
#1
Emily Wincko (NA) def. Maria Lounder (M)
7-6 (7-3), 7-6 (7-3)
#2
Amanda Koren (M) def. Abbey Swirsding (NA)
6-1, 6-2
#3
Claire Zheng (NA) def. Ria Khazanchi (M)
6-4, 6-3
DOUBLES
#1
Siya Jain/Rebecca Murphy (NA) def. Greer Erhard/Jayna Barr (M)
6-3, 6-2
#2
Tia Soussou/Eileen Hu (NA) def. Sydney Blewett/Ava Neft (M)
6-3, 6-3