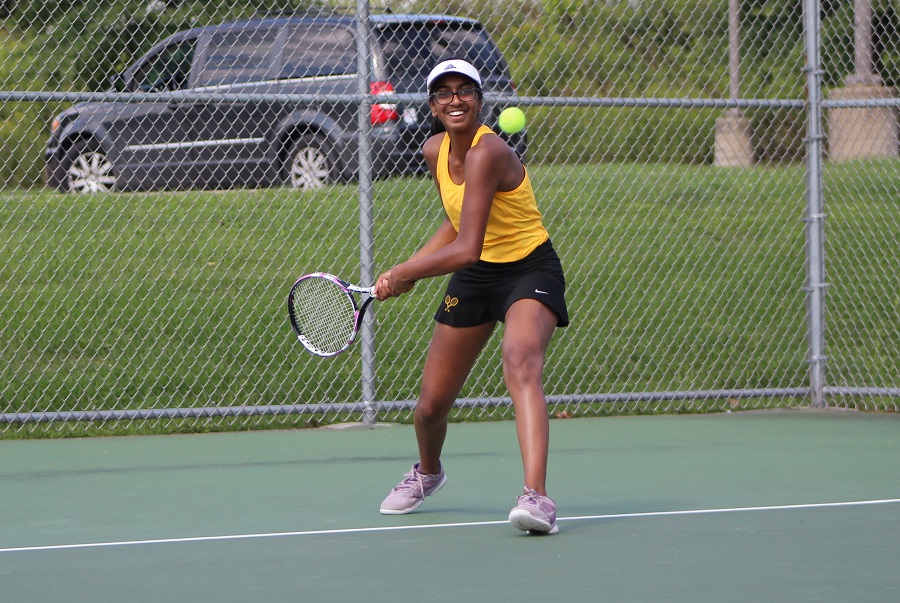 NA Mows Down Butler, 5-0
The North Allegheny girls' tennis team blanked the Butler Golden Tornado on Tuesday afternoon, 5-0, for its fifth win in a row. The victory is also the third consecutive sweep by the Lady Tigers.
Senior Ashley Huang defeated Reagan Sommarina by 6-1, 6-0, scores at No. 1 singles. Junior Ella Sinciline breezed by Lexi Chappel at No. 2 singles, 6-0, 6-0. At No. 3 singles, sophomore Jenny Zhu topped Sydney Hanratty by a 6-1, 6-0, decision.
In doubles play, the No. 1 pairing of Riya Yadav and Claire Shao rolled to a 6-0, 6-2, triumph over Natalie Cherry and Caroline Simms. Rounding out the afternoon, the duo of Shria Moturi and Ashley Chung vanquished Aubrey Cavaliero and Emily Pornelvzi, 6-0, 6-1.
North Allegheny leaps to 6-1-1 overall and 3-1 in the section. Members of the Lady Tigers tennis team will take part in the section singles tournament on Wednesday at NASH.
Girls Tennis Summary vs. Butler, 9-11-18
Match Summary

NORTH ALLEGHENY - 5
BUTLER - 0
SINGLES
#1
Ashley Huang (NA) def. Reagan Sommarina (B)
6-1, 6-0
#2
Ella Sinciline (NA) def. Lexi Chappel (B)
6-0, 6-0
#3
Jenny Zhu (NA) def. Sydney Hanratty (B)
6-1, 6-0
DOUBLES
#1
Claire Shao/Riya Yadav (NA) def. Natalie Cherry/ Caroline Simms (B)
6-0, 6-2
#2
Shria Moturi/Ashley Chung (NA) def. Aubrey Cavaliero/Emily Pornelvzi (B)
6-0, 6-1