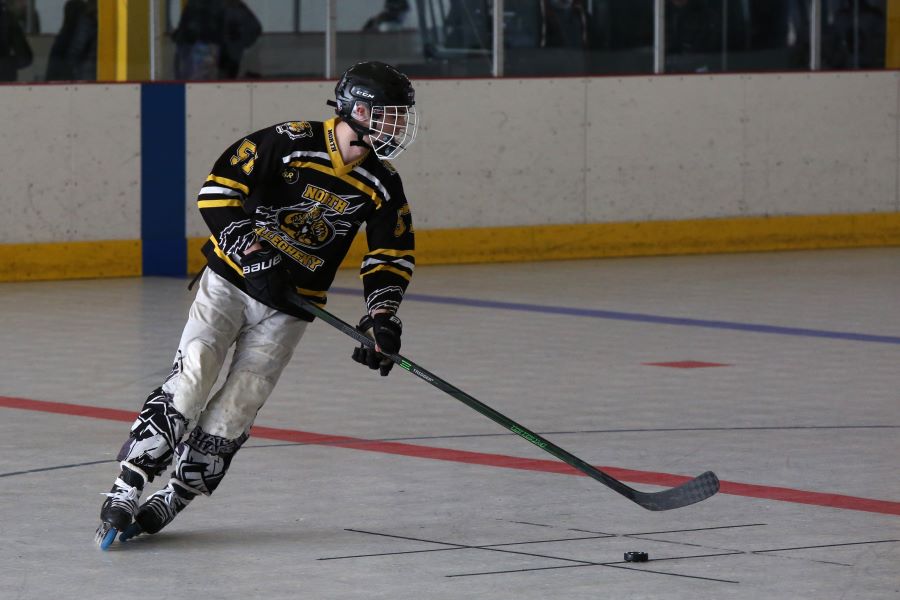 NA Outlasts Upper St. Clair, 8-6
On a cold afternoon at the RMU Island Sports Center, the NA Tigers held off the scrappy USC Panthers by a score of 8-6.
It took a few minutes for the Tigers to warm up but once they did, they posted five goals in the first period, while holding the Panthers scoreless. According to the scoresheet, there were three different Tigers posting goals in the first period. Leading the attack was senior Brett Baker with three goals, one unassisted and the other two assisted from junior Logan Cerqua. Senior Evan Barnhart notched a goal, assisted by Baker, and senior Joel Blaha found the back of the net as well off of the rebound.
The second period saw the Panthers find their rhythm holding the Tigers to one shorthanded goal by Barnhart as the Panthers posted three goals of their own, ending the frame with the Tigers leading 6-3.
The third period saw the Panthers continuing their momentum, chipping away and adding three additional goals in a well-fought contest. The Tigers held strong with two goals of their own, both by Baker, assisted by senior Evan Mark and Cerqua, respectively.
The Tigers held on for the 8-6 win improving their record to 9-0 on the season. Junior goalie Mitchell Ludwick earns the win. The Tigers will resume play Dec. 4 at 9:00 a.m. against West Allegheny at the RMU Island Sports Center.