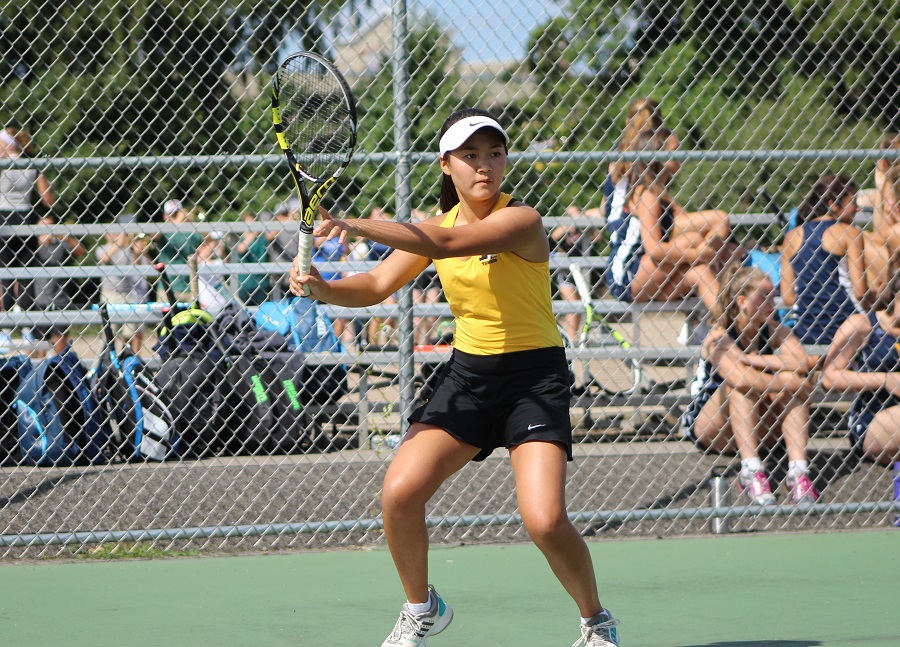 NA Prevails Over Pine-Richland, 4-1
The North Allegheny girls' tennis team extended its winning streak to seven in a row with a 4-1 section win over the Pine-Richland Rams on Wednesday afternoon.
The Tigers rose above the Rams with a dominant effort in singles play as Ashley Huang, Ella Sinciline and Jenny Zhu all taking home wins. The No. 1 doubles team of Claire Shao and Riya Yadav also picked up a 6-4, 6-0, victory over Carly Billhimer and Katherine Stancil.
North Allegheny leaps to 8-1-1 overall and 5-1 in the section. The Lady Tigers return to action next week with a visit to Shaler. In the meantime, Huang will compete in the WPIAL individual tournament on Thursday and Friday.
Girls Tennis Summary vs. Pine-Richland, 9-19-18
Match Summary

NORTH ALLEGHENY - 4
PINE-RICHLAND - 1
SINGLES
#1
Ashley Huang (NA) def. Alyssa Sarver (PR)
6-1, 6-0
#2
Ella Sinciline (NA) def. Abbey Nardulli (PR)
6-1, 6-0
#3
Jenny Zhu (NA) def. Ellie Stokes (PR)
6-1, 6-2
DOUBLES
#1
Claire Shao/Riya Yadav (NA) def. Carly Billhimer/Katherine Stancil (PR)
6-4, 6-0
#2
Rebecca Peng/Catherine Lee (PR) def. Shria Moturi/Ashley Chung (NA)
6-0, 6-4