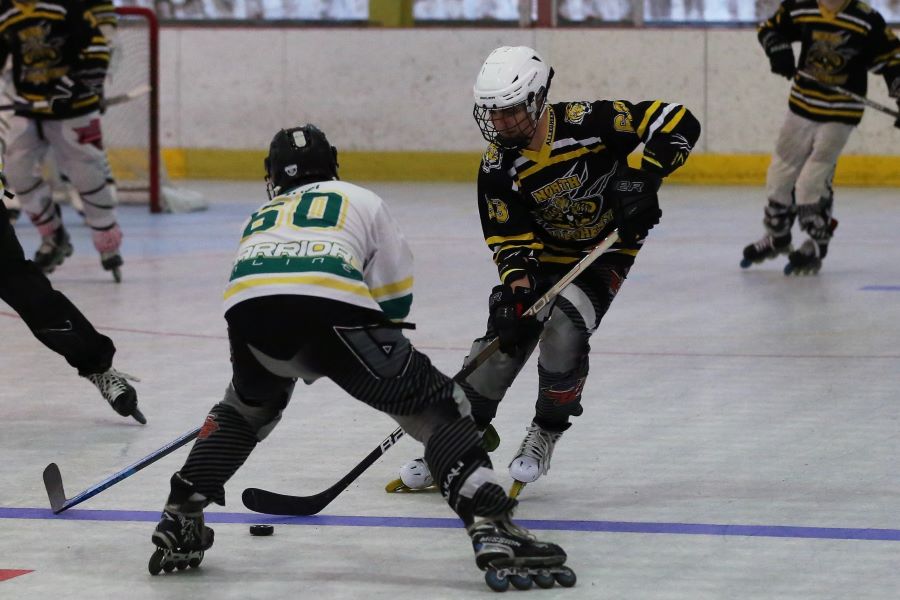 NA Punishes Penn-Trafford, 8-3, To Remain Unbeaten
The North Allegheny Tigers continued their winning ways with an 8-3 victory over the Penn Trafford Warriors today at the RMU Island Sports Center.
Although the lone goal scored in the first frame went to the Warriors, the Tigers were unphased and came out strong in the second.  With some sharp team passing, the Tigers initiated a five-goal frenzy. Senior Evan Barnhart led the way, followed by back-to-back goals from junior Logan Cerqua. Senior Kyle Tomino and junior Jacob Rice notched goals as well, while keeping the Warriors in check.
With the Tigers leading 5-1 going into the third, the Warriors continued to battle scoring twice, but the Tigers finished strong with three goals of their own.  Scoring twice in the third frame was senior Brett Baker and adding on for his second goal of the day was Rice.
Junior Mitchell Ludwick earns the win as the Tigers improve their record to 16-0.  The Tigers will resume play next Sunday against West Allegheny at 3:00 at the RMU Island Sports Center.