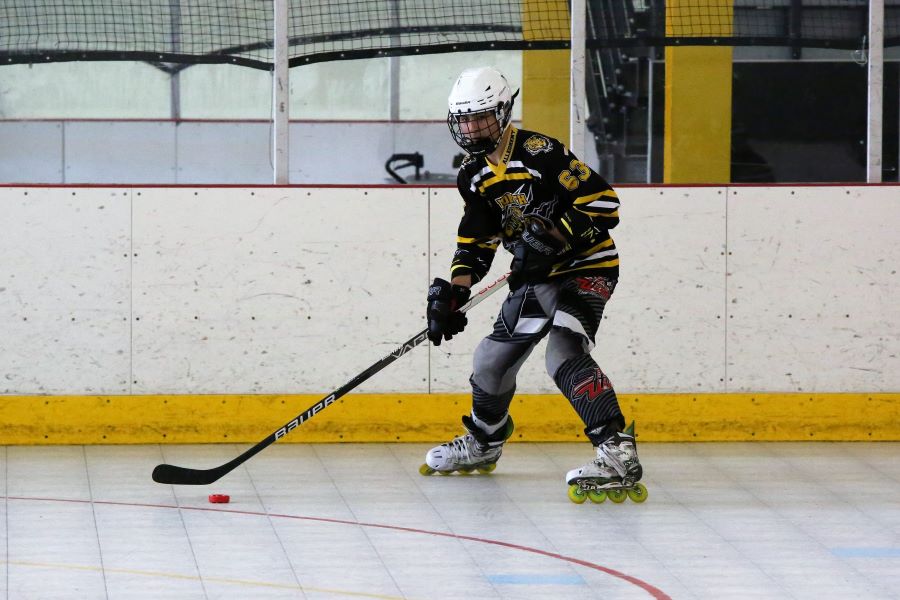 NA Punishes Pine-Richland, 7-0
It was the North Allegheny inline team posting the shout out, upending the Pine Richland Rams on Sunday at the RMU Island Sports Center by a score of 7-0.
The Tigers started strong with a four-point scoring effort in the first period.  Senior Brett Baker led the charge with a natural hat trick scoring the first three goals of the game.  Junior Aidan Anthony closed out the period with a goal of his own, ending the frame with a 4-0 lead.
The second period saw both teams exchange penalties, but it was the Tigers who capitalized on a short-handed goal by Baker.
With the Tigers up 5-0 heading into the third period, the Tigers saw a strong goal from Anthony, posting his second of the game.  On a power play effort, following a long pass assist by Anthony, Baker found the back of the net once again for his fifth goal of game.  The Tigers end with a 7-0 victory.
Junior goalie Mitchell Ludwick earns the shut-out win as the Tigers improve to 7-0 on the season.  The Tigers resume play next Sunday against Shaler, at 2:00, at the RMU Island Sports Center.