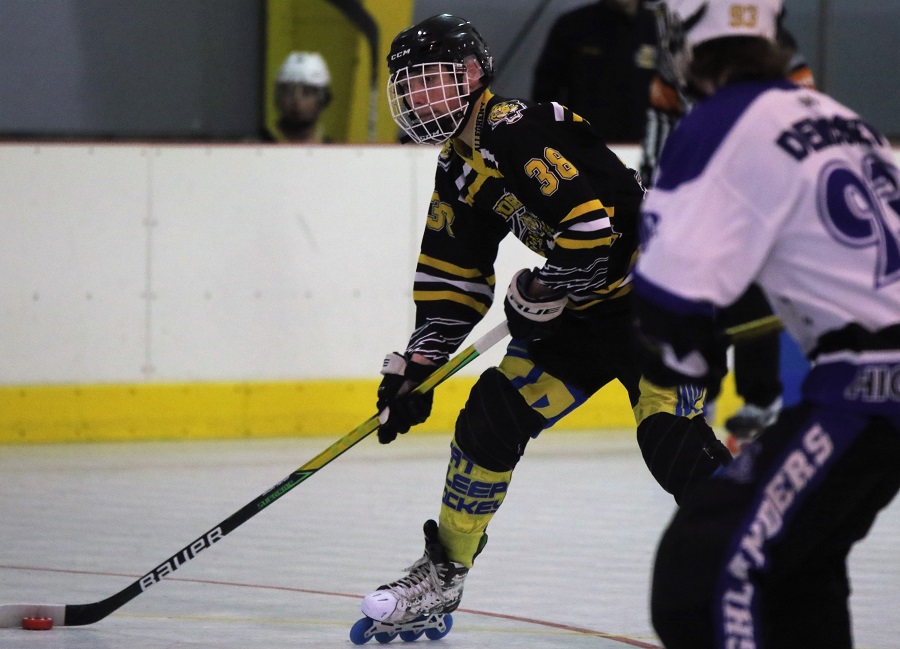 NA Rallies To Beat Baldwin, 7-6
In a dramatic come from behind win, the North Allegheny Inline Tigers prevailed over the Baldwin Highlanders with a 7-6 victory today at the RMU Island Sports Complex.
The Highlanders controlled the entire first period, logging three goals and held the Tigers scoreless.  The second period started the same with the Highlanders striking first.  Being down 4-0, the Tigers began their attack scoring the next four goals.  Sophomore Jacob Rice, assisted by junior Evan Barnhart, initiated the frenzy followed by a goal from senior Sam Arena, with the assist by junior Brett Baker.  Barnhart followed with two unassisted goals of his own to tie the game at 4-4.  The Highlanders stayed strong, scoring two additional goals to end the period with the Tigers trailing 6-4.
Baker started the third period with a power play goal assisted by Barnhart.  Junior Kyle Tomino continued the attack with the final two goals with an assist by Rice.
After a hard-fought battle, the Tigers hung on for the 7-6 win improving their record to 13-1 on the season.  The Tigers will face Canon-Mac next Sunday at 3:00 at the RMU Sports Complex.