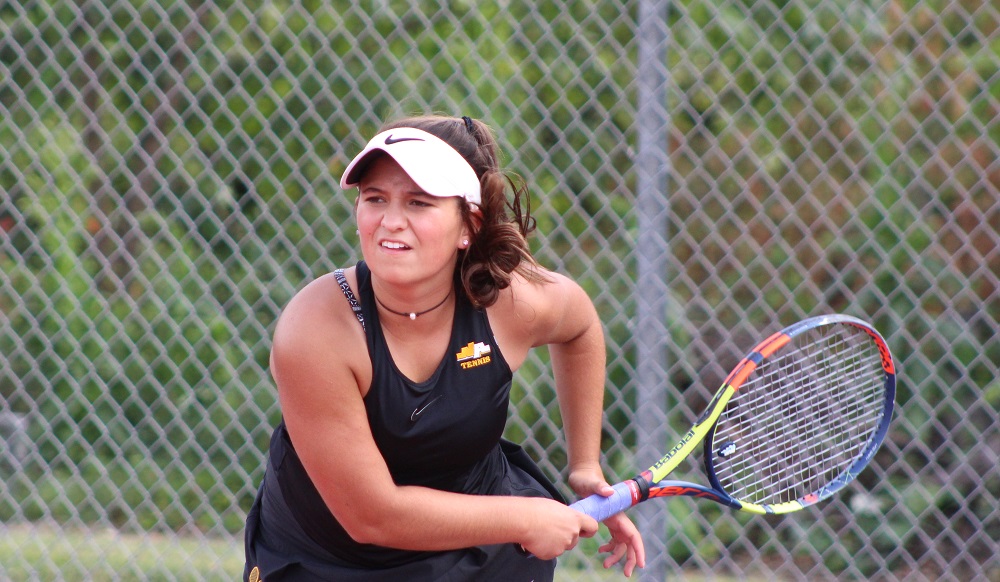 NA Rolls Raiders 5-0
For the third straight match the Lady Tigers won 5-0 improving their winning streak to seven in a section match at Seneca Valley Monday afternoon.
Nora Catanzarite dominated the single No. 1 match defeating Sydney Bruns 6-1, 6-0 while No. 2 singles went to Ella Sinciline as she defeated Vibha Hodachaili 6-0, 6-1. Jenny Zhu won her match defeating Jojo Baur 6-1, 6-1.
In doubles Claire Shao and Emily Wincko swept their doubles match beating Payton Aloi and Megan Bablak 6-0, 6-0. Claire Zheng and Shera Motori defeated Claire Matthews and Emily Lopez 6-2, 6-0 in their doubles match.
The win improves North Allegheny's record to 7-2 overall and 3-0 in the section. The Lady Tigers will be back in action at home tomorrow against Shady Side Academy in a non-section match.
Girls Tennis Summary vs. Seneca Valley, 9-9-19
Match Summary

NORTH ALLEGHENY - 5
SENECA VALLEY - 0
SINGLES
#1
Nora Catanzarite (NA) def. Sydney Bruns (SV)
6-1, 6-0
#2
Ella Sinciline (NA) def. Vibha Hodachalli (SV)
6-0, 6-1
#3
Jenny Zhu (NA) def. JoJo Baur (SV)
6-1, 6-1
DOUBLES
#1
Claire Shao/Emily WIncko (NA) def. Payton Aloi/Megan Bablak (SV)
6-0, 6-0
#2
Claire Zheng/Shera Motori (NA) def. Claire Matthews/Emily Lopez (SV)
6-2, 6-0