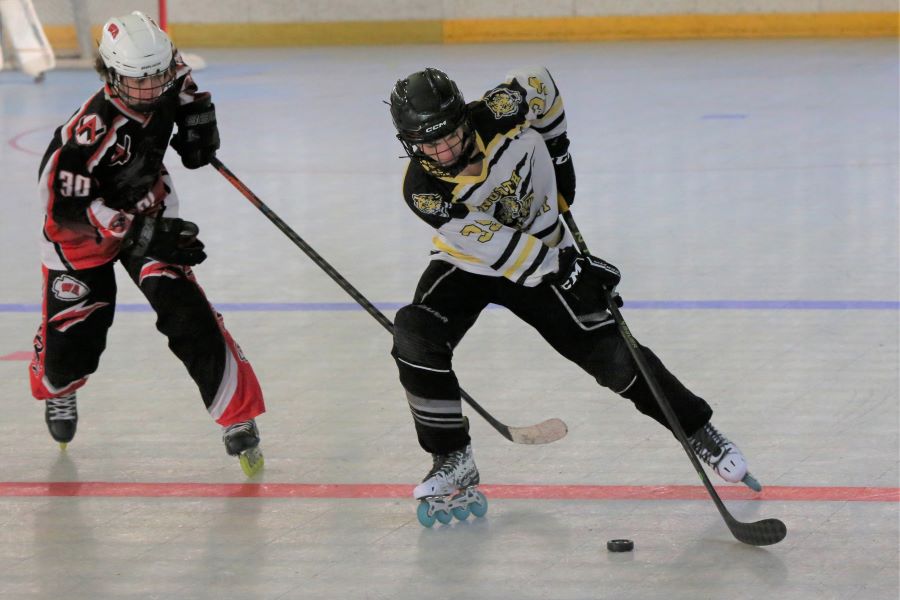 NA Rolls To 9-1 Win Over West Allegheny
On a cold morning at the RMU Island Sports Center, the North Allegheny Tigers came out hot defeating the West Allegheny Indians by a score of 9-1.
The first period saw four different players finding the score sheet. Senior Evan Barnhart started off the scoring early with an unassisted goal less than a minute into the period. Senior Joel Blaha, junior Declan Dadey and Barnhart continued the frenzy with one goal apiece. Senior Kyle Tomino added to the scoresheet with a shorthanded goal, assisted from Dadey, closing out a strong first period with a score of 5-0.
The Indians picked up the defense in the second period holding the Tigers to just two goals. The first goal in the period was once again by Barnhart getting a hat trick on the day, assisted by senior Brett Baker. Tomino also scored, assisted by Blaha for his second of the game. The Tigers end the period holding the Indians scoreless with a score of 7-0.
The Indians battled back in the third notching a powerplay goal, but the Tigers finished strong with a powerplay goal of their own from Tomino, earning a hat trick as well, assisted by Blaha. The final goal of the game came from Baker to invoke the mercy rule.
The Tigers win by a score of 9-1. Freshman goalie Claudia Kushon earns her first varsity win as the Tigers improve to 10-0 on the season. They resume play next Sunday against Seneca Valley at 10 AM at the RMU Island Sports Center.