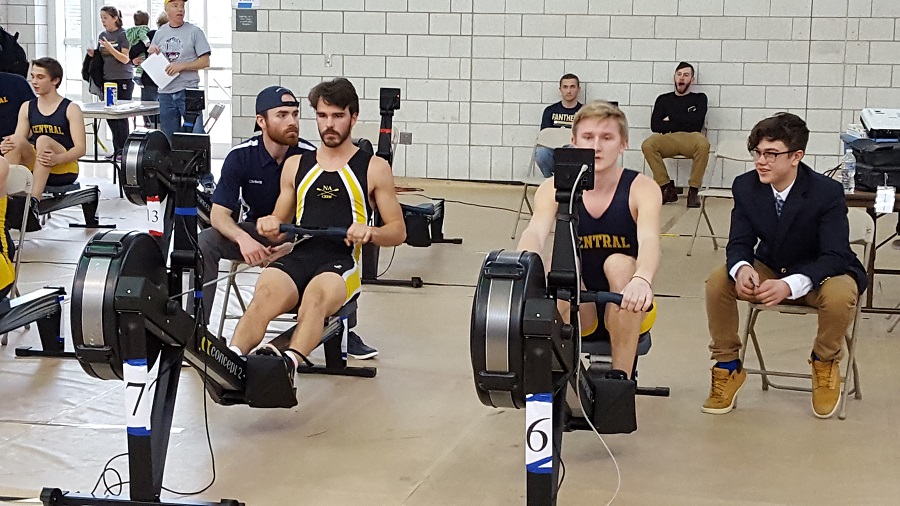 NA Rowing Participates at Pittsburgh Indoor Sprints
On Saturday, January 27, NA Rowing participated in the 2018 Pittsburgh Indoor Rowing Championships at Carnegie Mellon University.  Participants were rowing clubs from local universities and high schools.  NA Rowing pulled hard and got great results.
Team captain, Brooke Gauntner finished third in the High School Senior Girls event earning herself a Bronze Medal.  Team captain Manny Mouganis also earned a Bronze Medal by finishing third in the High School Senior Boys event. Geariod Ridenour placed second in Boys JV 9-11 event earning a silver medal, and the relay team placed second earning silver as well.
The entire crew performed well and is ready for the next challenge which is the North Allegheny Indoor Rowing Championship to be held on February 24th at Marshall Middle School.