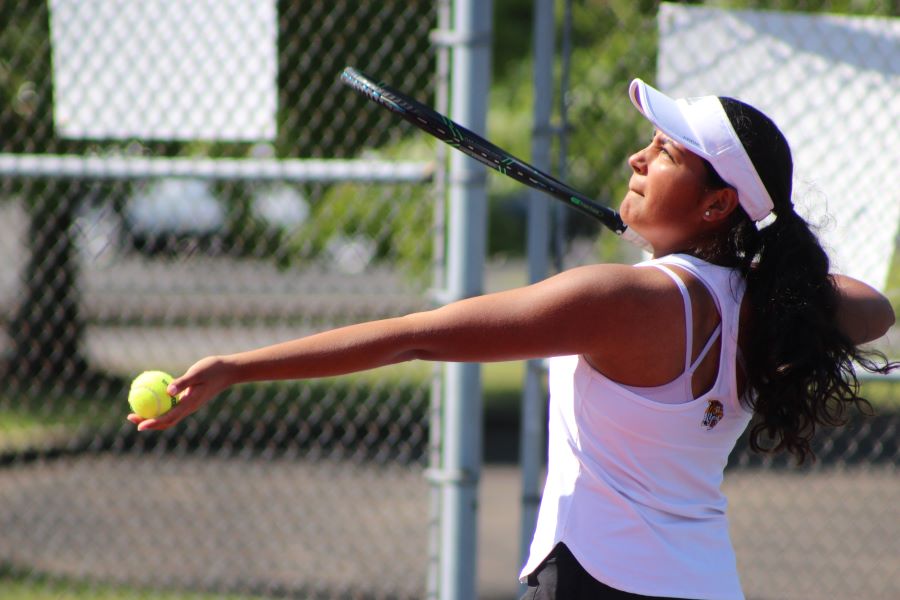 NA Serves Up Win Against Mars, 5-0
The North Allegheny girls' tennis team earned its fifth consecutive win on Tuesday afternoon with a 5-0 home sweep of the Mars Planets.
In singles play, junior Sara Fernandez set the tone at No. 1 with a 6-0, 6-0, whitewash of CeCela Crowley. At No. 2 singles, senior Emily Wincko topped Reese Hanna by a 6-1, 6-0, decision. Senior Abbey Swirsding made quick work of Anna Bowser at No. 3 singles with a 6-0, 6-1, victory.
The success continued in doubles action as the No. 1 combo of Reagan Dougherty and Rebecca Murphy cruised to a 6-1, 6-0, win over Claire Magness and Carla Genevre. At No. 2 doubles, the pairing of Tia Soussou and Siya Jain claimed a 6-0, 6-1, triumph over Bella Pazzaglia and Gracie McCarty.
North Allegheny leaps to 5-0 overall and 3-0 in the section with the win. The Tigers will host Knoch on Wednesday in a non-section meet.
Girls Tennis Summary vs. Mars, 9-6-22
Match Summary

NORTH ALLEGHENY - 5
MARS - 0
SINGLES
#1
Sara Fernandez (NA) def. CeCela Crowley (M)
6-0, 6-0
#2
Emily Wincko (NA) def. Reese Hanna (M)
6-1, 6-0
#3
Abbey Swirsding (NA) def. Anna Bowser (M)
6-0, 6-1
DOUBLES
#1
Reagan Dougherty/Rebecca Murphy (NA) def. Claire Magness/Carla Genevre (M)
6-1, 6-0
#2
Tia Soussou/Siya Jain (NA) def. Bella Pezzaglia/Gracie McCarty (M)
6-0, 6-1