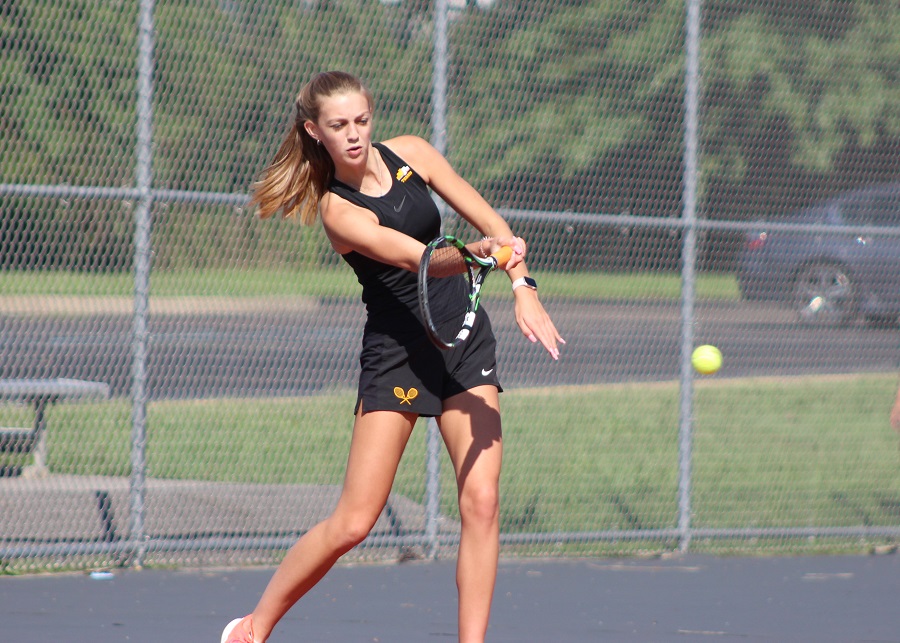 NA Sweeps Mars For Section Win, 5-0
The North Allegheny girls' tennis team earned a second straight section win by vanquishing the Mars Planets on Tuesday afternoon with a 5-0 sweep.
The Tigers received a strong effort in singles play to key the victory. At No. 1 singles, junior Emily Wincko topped CoCo Crowley by a 6-2, 6-1, decision. Junior Abbey Swirsding defeated Lauren Miko at No. 2 doubles, 6-2, 6-0, and Claire Zheng rolled to a 6-1, 6-2, triumph against Reese Hanna at No. 3 singles.
It was more of the same for NA in doubles play as Siya Jain and Rebecca Murphy took down Michaela McLaughlin and Anna Bowser, 6-1, 6-2, at No. 1 doubles. In the most tightly contested matchup of the day, Tia Soussou and Eileen Hu outlasted the Mars pairing of Grace Roda and Nora Solich by a score of 4-6, 6-0, 7-5, at No. 2 doubles.
With the win, North Allegheny improves to 2-2 overall and 2-0 in section play. The Tigers will host Knoch in a non-section affair on Wednesday afternoon.
Girls Tennis Summary vs. Mars, 9-7-21
Match Summary

NORTH ALLEGHENY - 5
MARS - 0
SINGLES
#1
Emily Wincko (NA) def. CoCo Crowley (M)
6-2, 6-1
#2
Abbey Swirsding (NA) def. Lauren Miki (M)
6-2, 6-0
#3
Claire Zheng (NA) def. Reese Hanna (M)
6-1, 6-2
DOUBLES
#1
Siya Jain/Rebecca Murphy (NA) def. Michaela McLaughlin/Anna Bowser (M)
6-1, 6-4
#2
Tia Soussou/Eileen Hu (NA) def. Grace Roda/Nora Solich (M)
4-6, 6-0, 7-5