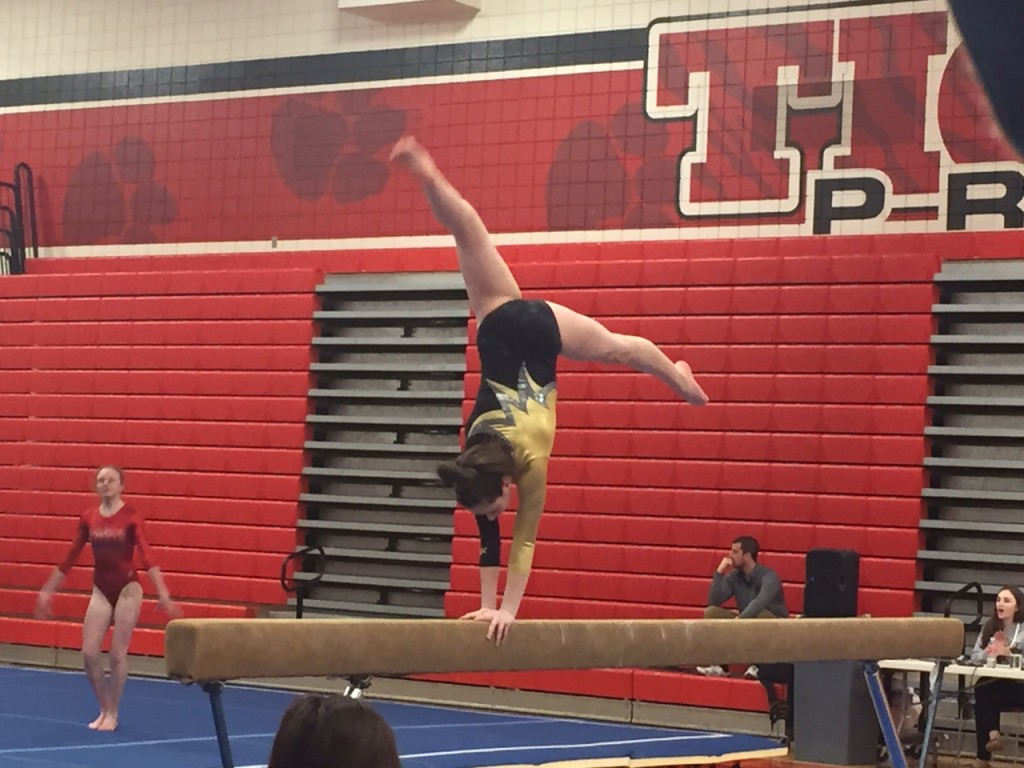 NA Takes 2nd Place In Competitive Tri-Meet At Central Valley
The North Allegheny gymnastics team earned a second-place finish in a tri-meet with Central Valley and West Allegheny on Tuesday night, totaling a team score of 135.55. Host Central Valley took top honors with a score of 136.2. West Allegheny rounded out in third place by finishing with 135.45 team points in a competitive tri-meet that saw only a fraction of a point difference between all three participants.
Highlighting the evening for North Allegheny was Alicia Hinnebusch who totaled an all-around score of 36.9. Hinnebusch led the Tigers in all four events, including an impressive score of 9.55 in the vault competition. Other Tigers who excelled were Logan Faulk who came through with a score of 8.5 on the vault and Addison Restelli who scored 8.6 on the bars. For a look at all of North Allegheny's scoring from Tuesday night, click here.
The NA Gymnasts have only one day off before hosting Pine-Richland, Montour and Hampton tomorrow night. Start time is set for 7:00 pm.