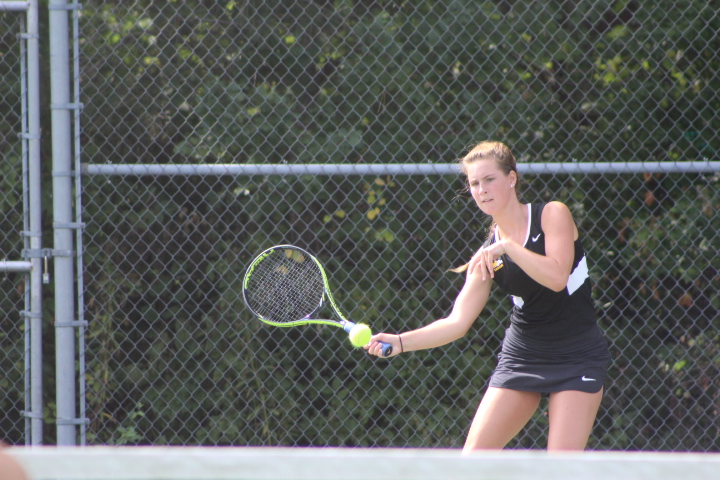 NA Takes Care Of Mars By 5-0 Count
The North Allegheny girls' tennis team earned another victory on Wednesday afternoon with a 5-0 triumph over the Mars Planets. It was NA's fifth straight win to open the season and the team's fourth consecutive sweep of an opponent.
In Tuesday's dominating outing, the efforts of Ava Catanzarite, Ashley Huang and Rebekah Rest were good for wins in singles play. In No. 1 doubles, Carolyn Tsung and Claire Shao disposed of Brooke Dean and Lauren Luddite, 6-2, 6-0. The No. 2 pairing of Katherine Ambrose and Riya Yadav garnered a 6-0, 6-0, win in their matchup.
North Allegheny improves to 5-0 overall and 2-0 in section play. The Tigers host Blackhawk on Thursday in non-section action.
Girls Tennis Summary vs. Mars, 8-30-17
Match Summary

NORTH ALLEGHENY - 5
MARS - 0
SINGLES
#1
Ava Catanzarite (NA) def. Amelia Haley (M)
6-1, 6-0
#2
Ashley Huang (NA) def. Emily Ivory (M)
6-0, 6-0
#3
Rebekah Rest (NA) def. Karlie Hollern (M)
6-0, 6-0
DOUBLES
#1
Carolyn Tsung/Claire Shao (NA) def. Brooke Dean/Lauren Luddite (M)
6-2, 6-0
#2
Katherine Ambrose/Riya Yadav def. N/A
6-0, 6-0