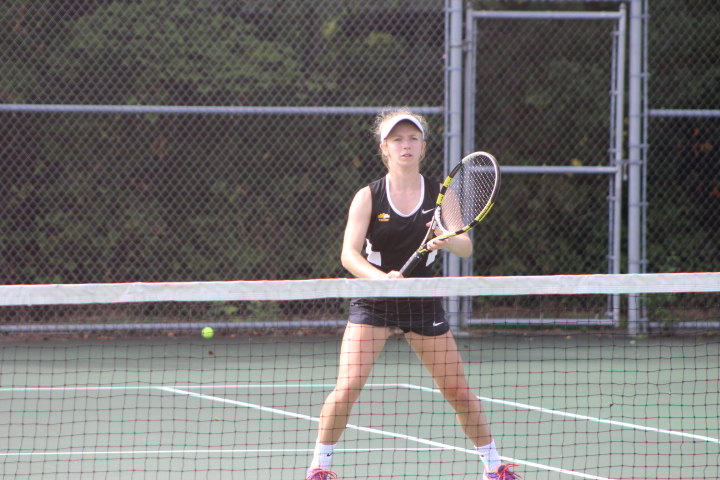 NA Tennis Lands Victory Over Mars, 5-0
The North Allegheny girls' tennis team picked up its second section win of the 2016 campaign by vanquishing the Mars Planets on Wednesday afternoon, 5-0. In singles play, Anna Li and Ashley Huang cruised to victory by a score of 6-0, 6-0. At No. 2 singles, Tina Li earned a hard fought 6-1, 7-6 win.
The NA doubles pairings were able to breeze to victories as Rebekah Rest and Jenna Kolano topped Karlie Hollern and Brooke Dean, 6-1, 6-0. At No. 2 doubles, Riya Yadav and Katherine Ambrose collected a 6-0, 6-0 triumph.
With the win, the Lady Tigers improve to 6-0 overall and 2-0 in section play. North Allegheny hosts Blackhawk Thursday afternoon at 3:30.
Girls Tennis Summary vs. Mars, 8-31-16
Match Summary

NORTH ALLEGHENY - 5
MARS - 0
SINGLES
#1
Anna Li (NA) def. Erica Wojcikiewicz (M)
6-0, 6-0
#2
Tina Li (NA) def. Amelia Haley (M)
6-1, 7-6
#3
Ashley Huang (NA) def. Sophia Beltran (M)
6-0, 6-0
DOUBLES
#1
Rebekah Rest/Jenna Kolano (NA) def. Karlie Hollern/Brooke Dean (M)
6-1, 6-0
#2
Riya Yadav/Katherine Ambrose (NA) def. Brittany Dean/Lauren Lussier (M)
6-0, 6-0