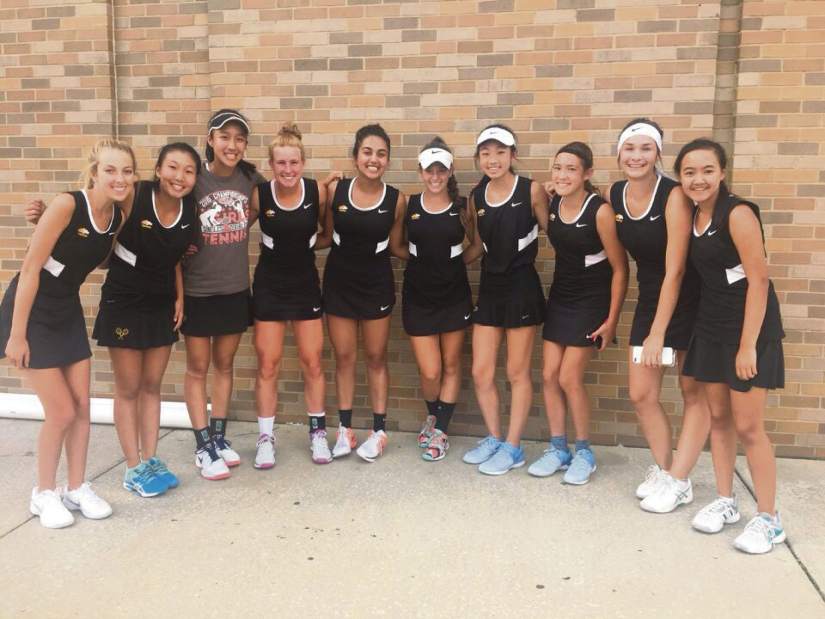 NA Tennis Sweeps Seneca Valley, 5-0
The North Allegheny girls' tennis team rolled to another victory on Monday afternoon with a 5-0 whitewash of Seneca Valley in section action. Singles players Ava Catanzarite and Ashley Huang each posted 6-0, 6-0, wins over their opponents. At No. 3 singles, Rebekah Rest closed out a 6-1, 6-0, triumph over Sneha Padamati.
In doubles action, the No. 1 combo of Carolyn Tsung and Claire Shao picked up a 6-1, 6-0, win over Haley Davinsizer and Emily Grove. At No. 2 doubles, Katherine Ambrose and Riya Yadav garnered a 6-2, 6-0, victory against Lindsey Van Hoose and Rachel Elms.
With the win, North Allegheny is 10-0 overall and 5-0 in section play. The Lady Tigers will visit Fox Chapel on Tuesday at 3:30 p.m.
Girls Tennis Summary vs. Seneca Valley, 9-11-17
Match Summary

NORTH ALLEGHENY - 5
SENECA VALLEY - 0
SINGLES
#1
Ava Catanzarite (NA) def. Allison Brozer (SV)
6-0, 6-0
#2
Ashley Huang (NA) def. Sabrina Dunlap (SV)
6-0, 6-0
#3
Rebekah Rest (NA) def. Sneha Padomati (SV)
6-1, 6-0
DOUBLES
#1
Carolyn Tsung/Claire Shao (NA) def. Haley Davinsizer/Emily Grove (SV)
6-1, 6-0
#2
Katherine Ambrose/Riya Yadav def. Lindsey Van Hoose/Rachel Elms (SV)
6-2, 6-0