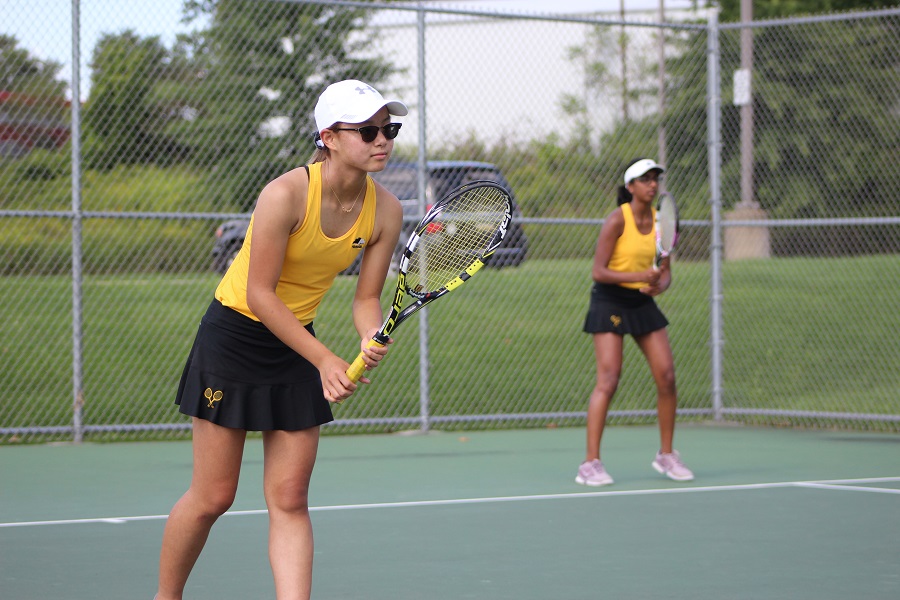 NA Tennis Tops Mt. Lebanon In WPIAL Semifinals, 4-1
The North Allegheny girls' tennis team will return the WPIAL championship game thanks to a 4-1 win over the top-seeded Mt. Lebanon Blue Devils in the WPIAL semifinals on Wednesday afternoon. The reigning PIAA and WPIAL champions beat Mt. Lebanon for the second time this season, also winning a non-section meeting back in August by the same score. The Lady Tigers will try for a sixth straight WPIAL crown against Shady Side Academy this afternoon.
North Allegheny posted a pair of wins in doubles play, including an exciting 5-7, 6-3, 11-9 victory by Claire Shao and Riya Yadav over Bridget Zimmerman and Alexandra Renton. At No. 2 doubles, Shria Moturi and Ashley Chung delivered a 6-2, 6-3 triumph over Megan Vutevich and Kate Stroht.
In singles action, senior Ashley Huang prevailed over Camilla Buch, 6-0, 6-1 and Jenny Zhu earned a 6-3, 6-1 victory over Anna Zak. Mt. Lebanon's only win came at No. 2 singles courtesy of a 6-1, 6-3 win for Lauren Masteller.
North Allegheny jumps to 13-2-1 on the season with the win.