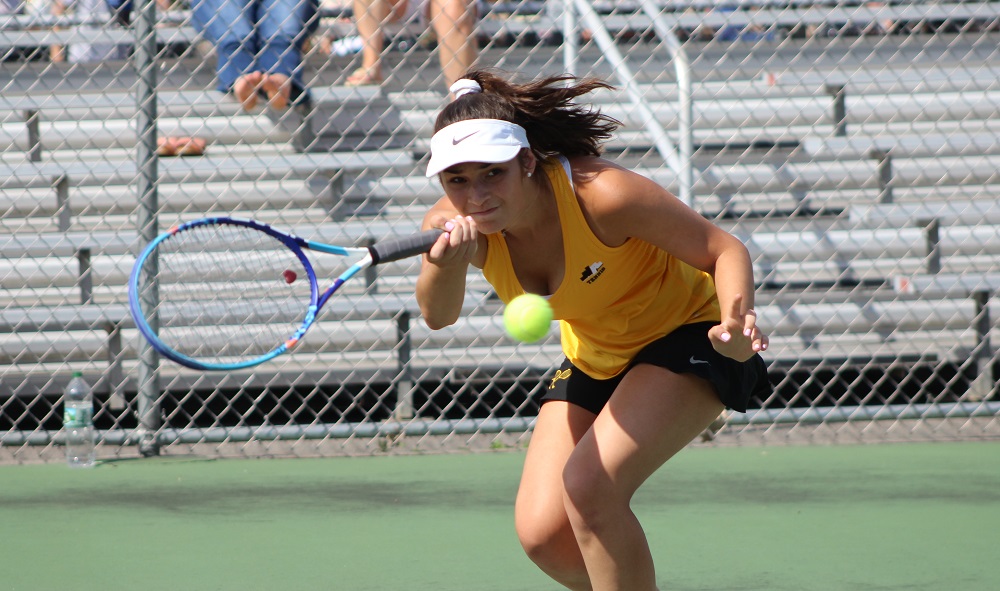 NA Tennis Tops Upper St. Clair, 3-2
The North Allegheny girls' tennis team returned to the win column on Tuesday afternoon with a 3-2 triumph at Upper St. Clair in non-section action.
The Lady Tigers used a dominant effort in singles play to claim the win. Senior Ashley Huang swept Anna Rush at No. 1 singles by a 6-1, 6-0 decision. Junior Ella Sinciline defeated Bella Goldman in three sets, 5-7, 6-2, 10-2. At No. 3 singles, sophomore Jenny Zhu earned a 6-4, 6-0, victory over Sabrina Slagle.
With the win, North Allegheny improves to 2-1-1 on the season. The Lady Tigers return to section play this afternoon with a home matchup with Mars.
Girls Tennis Summary vs. Upper St. Clair, 8-28-18
Match Summary

NORTH ALLEGHENY - 3
UPPER ST. CLAIR - 2
SINGLES
#1
Ashley Huang (NA) def. Anna Rush (USC)
6-1, 6-0
#2
Ella Sinciline (NA) def. Bella Goldman (USC)
5-7, 6-2, 10-2
#3
Jenny Zhu (NA) def. Sabrina Slagle (USC)
6-4, 6-0
DOUBLES
#1
Danne Gibbons/Cia Winsock (USC) def. Claire Shao/Riya Yadav (NA)
7-5, 7-6
#2
Nehah Patel/Leah Lund (USC) def. Shria Moturi/Ashley Chung (NA)
7-6, 6-2