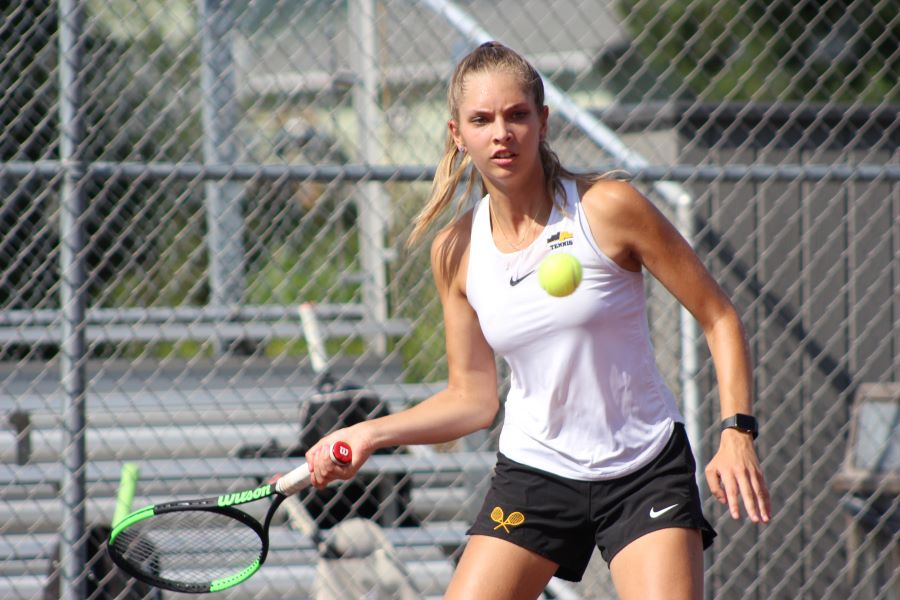 NA Wins Section Battle of Tigers With Moon, 4-1
The North Allegheny girls' tennis team picked up a section win on Monday afternoon by vanquishing Moon, 4-1.
The Tigers earned a trio of victories in singles play to clinch the win. Junior Sara Fernandez tallied a 6-0, 6-1 win over Ria Khozanchi at No. 1 singles. Senior Emily Wincko delivered a 6-1, 6-2, victory at No. 2 singles over Keira Wise. At No. 3 singles, senior Abbey Swirsding dominated Greer Ehrard, 6-0, 6-0.
The No. 2 doubles pairing of Eileen Hu and Siya Jain closed out the victory with a 6-0, 6-1, decision over Tierney Burke and Ruby Beckwith.
With the win, North Allegheny improves to 7-1 overall and 5-0 in section play. The Tigers will visit Mt. Lebanon on Tuesday in a non-section affair.
Girls Tennis Summary vs. Moon, 9-12-22
Match Summary

NORTH ALLEGHENY - 5
MOON - 0
SINGLES
#1
Sara Fernandez (NA) def. Ria Khocanchi (M)
6-0, 6-1
#2
Emily Wincko (NA) def. Keira Wise (M)
6-1, 6-2
#3
Abbey Swirsding (NA) def. Greer Erhard (M)
6-0, 6-0
DOUBLES
#1
Ava Wolf/Sydney Blewett (M) def. Reagan Dougherty/Rebecca Murphy (NA)
6-4, 3-6. 9-1
#2
Eileen Hu/Siya Jain (NA) def. Tierney Burke Ruby Beckwith (M)
6-0, 6-1