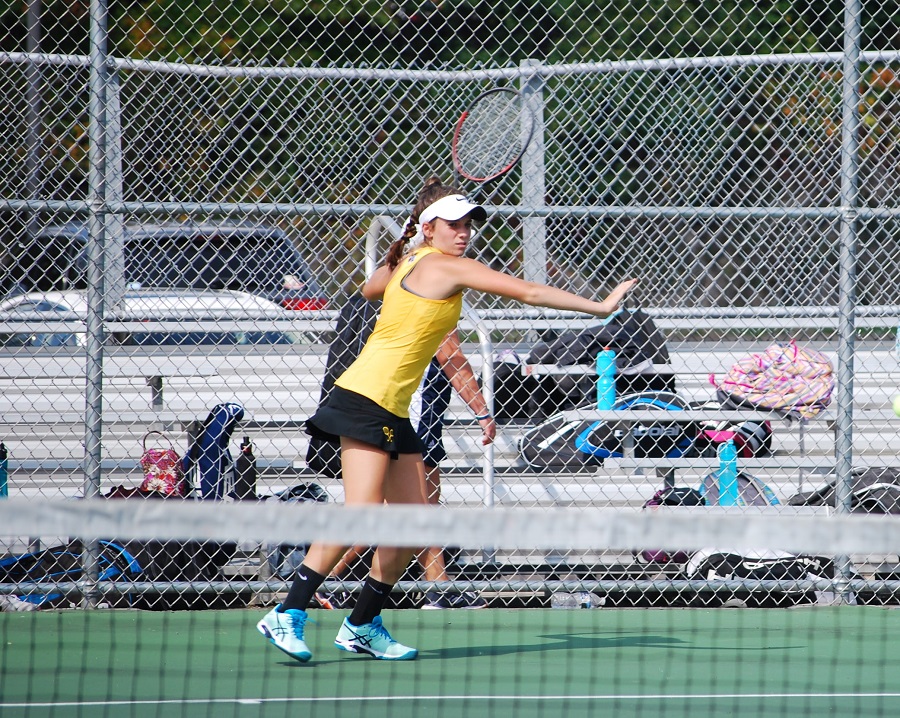 Ava Catanzarite, Ashley Huang Qualify For PIAA Singles Tournament
North Allegheny freshman Ava Catanzarite reached the WPIAL Class AAA girls singles tennis final on Friday afternoon and dropped a hard-fought 6-4, 6-2, decision to Maria Santilli of Norwin. For Santilli, a Cincinnati recruit, it is her second consecutive WPIAL crown.
Catanzarite earned a trip to the title tilt with a strong performance on Thursday, defeating Abby Herman of Gateway, 10-1, and topping Golda Gershanok of Mt. Lebanon in the quarterfinal round, 10-0. In the semifinals, Catanzarite faced off against teammate Ashley Huang of North Allegheny and garnered a tough win, 6-3, 7-6 (7-3).
Huang rebounded in the third-place consolation contest and defeated Isabela Paixao of Montour on Friday. Catanzarite and Huang both qualify for the PIAA singles tournament on November 3 in Hershey.