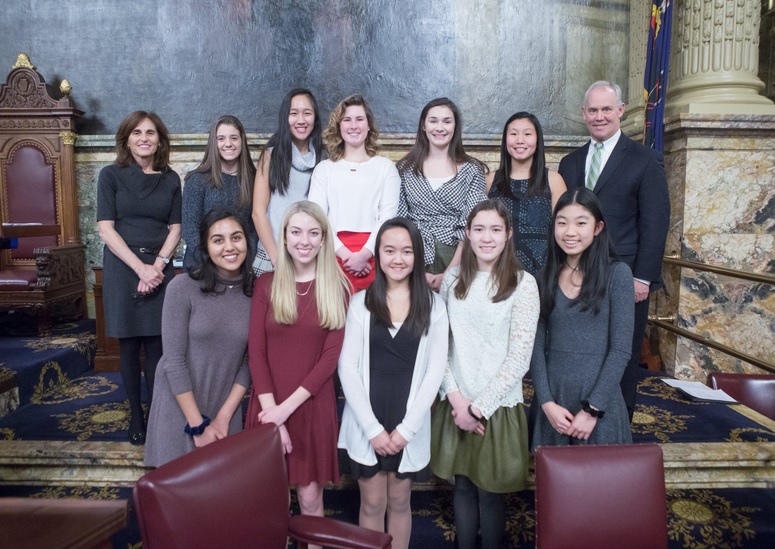 PIAA Champion NA Girls' Tennis Team Recognized At State Capitol
The North Allegheny girls' tennis team was recognized at the State Capitol in Harrisburg this week for winning the 2017 PIAA Class AAA championship. The Lady Tigers and head coach Michelle Weniger were welcomed by the Pennsylvania House of Representatives and Speaker of the House, Mike Turzai.
North Allegheny captured its fourth state crown in five years on Oct. 28 with a 4-1 victory over Harriton in the title match in Hershey.