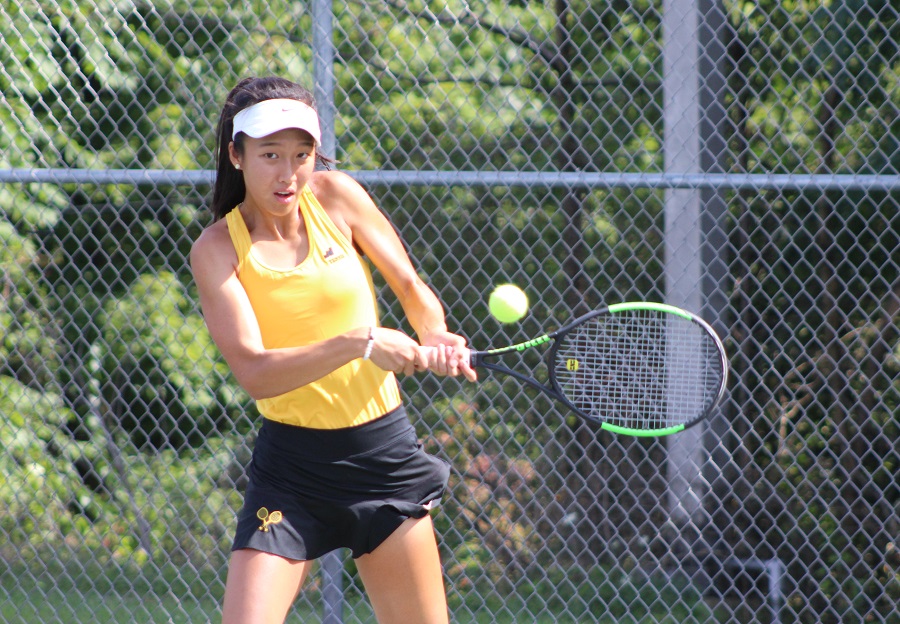 PIAA Silver For Ashley Huang In Class AAA Singles
Hoping to repeat as the PIAA Class AAA singles champion, North Allegheny senior Ashley Huang reached the state final on Saturday before eventually falling to District 1 champion Neha Valega of North Penn. Valega narrowly beat Huang by a score of 4-6, 6-2, 6-4.
After posting a pair of wins on Friday in the state tournament, Huang continued her winning ways in the semifinal round with a victory over Amelia Honer of Council Rock South with a hard-fought 5-7, 6-3, 6-0 triumph. The victory over Honer vaulted Huang into the finals where she ultimately finished with state silver. For a look at the Class AAA singles bracket, click here.
Congratulations to Ashley Huang for an outstanding career at North Allegheny and best of luck at Cornell University.