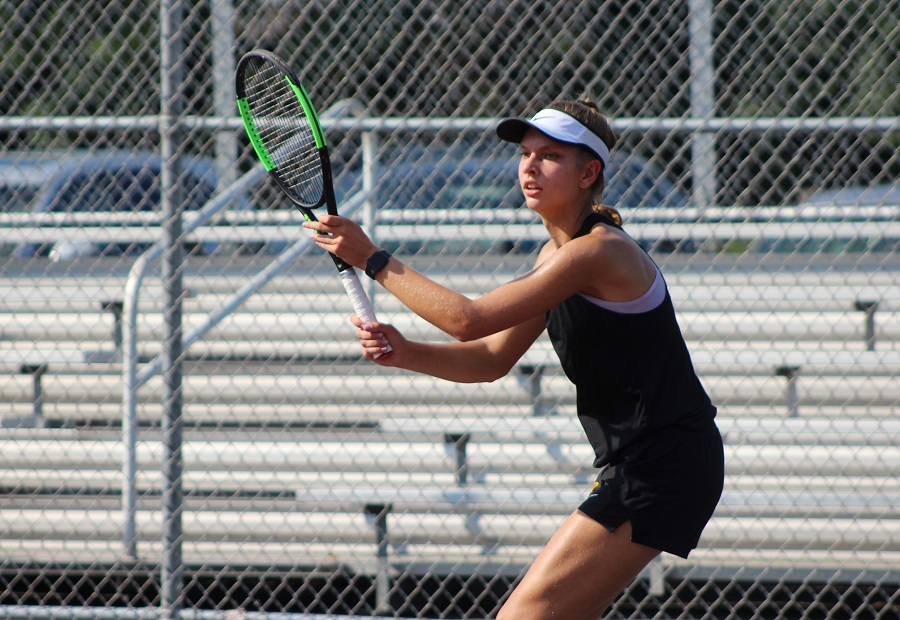 Pine-Richland Deals NA First Section Defeat
The North Allegheny girls' tennis team lost its first section match of the season with a 4-1 defeat at the hands of Pine-Richland on Wednesday.
The Tigers' lone win on the afternoon came in No. 2 singles where Emily Wincko earned a 6-2, 6-2, triumph over Elizabeth Stokes.
Following the loss, North Allegheny dips to 5-6 overall on the season and 5-1 in section play.
Girls Tennis Summary vs. Pine-Richland, 9-23-20
Match Summary

PINE-RICHLAND - 4
NORTH ALLEGHENY - 1

SINGLES
#1
Elaine Qian (PR) def. Jenny Zhu (NA)
6-1, 6-0
#2
Emily Wincko (NA) def. Elizabeth Stokes (PR)
6-2, 6-2
#3
Katelyn Terchick (PR) def. Claire Zheng (NA)
6-4, 6-2
DOUBLES
#1
Abigail Nardulli/Catherine Lee (PR) def. Claire Shao/Abbey Swirsding (NA)
2-6, 6-4, 6-4
#2
Rebecca Peng/Rachel Smith (PR) def. Rebecca Kolano/Siya Jain (NA)
4-6, 6-4, 6-3