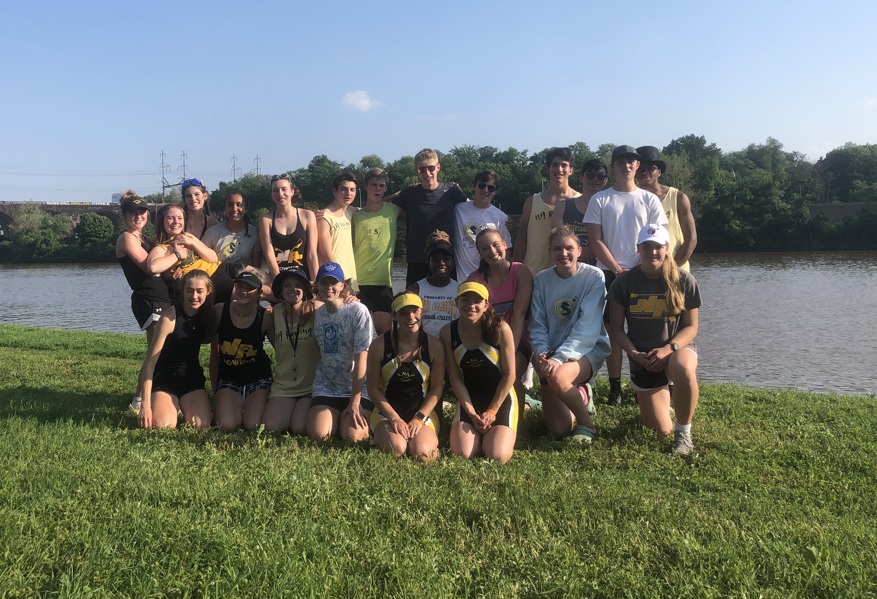 Racing Fast Boats in Philly
The Tigers brought seven lineups to Philadelphia this year to compete in the country's largest scholastic regatta, Stotesbury Cup.  After Friday's time trials 3 boats progressed on to the semifinals. The Girls Freshman 4x (Alex Witzel, Katherine Zema, Vanessa Edfors & Boe Sumerlin) took 7th just missing progression to finals, as did the Girls JV 4+ who took 19th out of 50, both boats were just one place out of progression (Lorelei Schreiber, Sawyer Wright, Athena Huber, MaryKate Griffin Cox: Evie Disque).
After a nerve-racking morning of possible cancellations due to weather the semifinals began in the afternoon with the Girls Senior 4x (Tabo Mkandawire, Aine Ridenour, Abigail Bakkenist, Alex Junko). The Tigers went into the race seeded first after Friday's time trials but unfortunately were bested by the competition and placed 5th in the semis and thus did not progress to finals. Next on the course was the Boys Senior 4x (Braden Lemon, Jackson Rogers, Wyatt Skopov-Normane & Micah Witzel). They also took 5th in the event thus wrapping up their weekend.
The Girls Lightweight 2x (Charlotte Bentrim & Rachel Lessure) finished out the weekend with a 5th place finish in the grand final.
Next up for the team is Scholastic Nationals where 4 lineups will race.