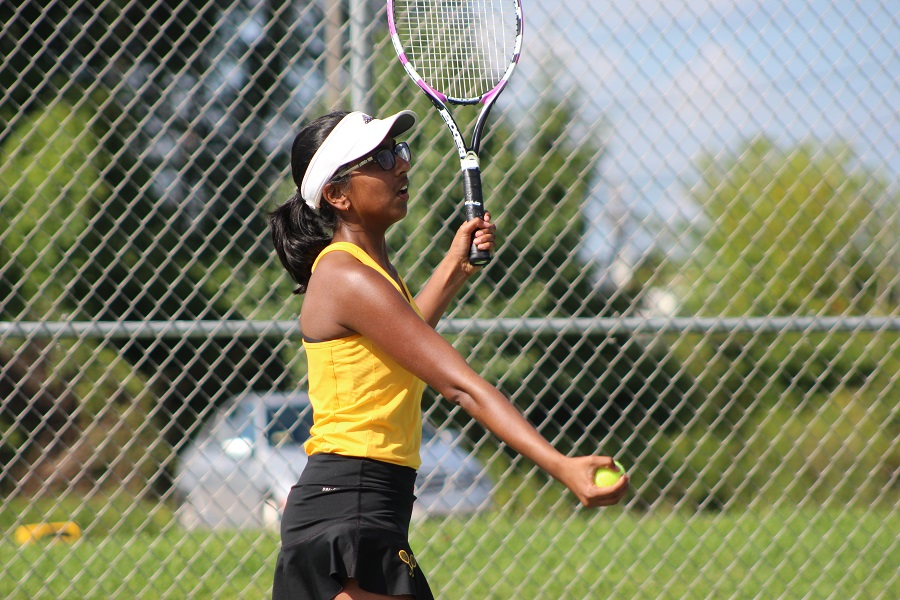 Reigning Champs Post WPIAL First Round Win Over Franklin Regional
The postseason title defense for the North Allegheny girls' tennis team began on Wednesday afternoon with a dominant 5-0 sweep of the Franklin Regional Panthers in the first round of the WPIAL playoffs.
The Lady Tigers rolled through singles play without losing a single point as Ashley Huang, Ella Sinciline and Jenny Zhu all posted 6-0, 6-0 victories. At No. 1 doubles, Claire Shao and Rya Yadav followed suit with a 6-0, 6-0 triumph of their own over Caitlin Van Alen and Hannah Fierie. The No. 2 doubles team of Shria Moturi and Ashley Chung finished off the post-season win with a 6-0, 6-2 decision over Sarah Gardner and Abby Krieger.
With the win, North Allegheny improves to 11-2-1 on the season. The Lady Tigers advance to the WPIAL quarterfinals on Monday.
Girls Tennis Summary vs. Franklin Regional, 10-10-18
Match Summary

NORTH ALLEGHENY - 5
FRANKLIN REGIONAL - 0
SINGLES
#1
Ashley Huang (NA) def. Hannah Yan (FR)
6-0, 6-0
#2
Ella Sinciline (NA) def. Nandini Rastogi (FR)
6-0, 6-0
#3
Jenny Zhu (NA) def. Ana Boyle (FR)
6-0, 6-0
DOUBLES
#1
Claire Shao/Riya Yadav (NA) def. Caitlin Van Alen/Hannah Fieie (FR)
6-0, 6-0
#2
Shria Moturi/Ashley Chung (NA) def. Sarah Gardner/Abby Krieger (FR)
6-0, 6-2