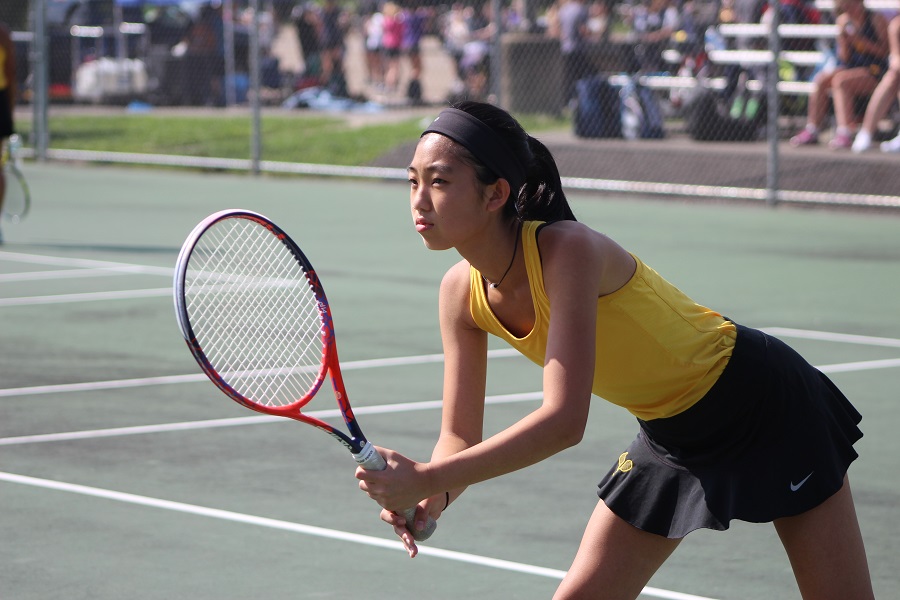 Reigning Class AA Champion Sewickley Academy Outlasts NA, 3-2
It was a battle of champions on Tuesday afternoon as the reigning WPIAL Class AA champion Sewickley Academy Panthers outlasted the defending Class AAA WPIAL and PIAA champion North Allegheny Tigers, 3-2. The Panthers snapped the Tigers' seven game-winning streak with the non-section outcome.
Some of the top singles players in the WPIAL were on display in this contest as senior Ashley Huang, who recently won the Class AAA singles title, defeated Evely Safar by a 6-2, 6-4 decision. Sewickley Academy prevailed in No. 2 and No. 3 singles thanks to the efforts of Simran Bedi and Christina Walton. Bedi, the Section 4-AA singles champion and WPIAL semifinalist, defeated Ella Sinciline, 6-0, 6-0. Walton, who lost to Bedi in the Section 4 final, claimed a 7-5 (7-6), 6-1 win over Jenny Zhu at No. 3 singles.
In doubles play, North Allegheny's Claire Shao and Riya Yadav delivered a 6-4, 6-4 victory over Victoria Aluna and Keller Mattsin in No. 1 doubles. Sewickley managed to win the No. 2 doubles pairing to secure a 3-2 victory.
Following the loss, North Allegheny slips to 8-2-1 overall. Members of the Lady Tigers tennis team will compete in the Section 2-AAA doubles tournament on Wednesday and Thursday.
Girls Tennis Summary vs. Sewickley Academy, 9-25-18
Match Summary

SEWICKLEY ACADEMY - 3
NORTH ALLEGHENY - 2
SINGLES
#1
Ashley Huang (NA) def. Evely Safar (SA)
6-2, 6-4
#2
Simran Bedi (SA) def. Ella Sinciline (NA)
6-0, 6-0
#3
Christina Walton (SA) def. Jenny Zhu (NA)
7-6 (7-5), 6-1
DOUBLES
#1
Claire Shao/Riya Yadav (NA) def. Victoria Aluna/Keller Mattsin (SA)
6-4, 6-4
#2
Emma Alerina/Disantis Portual (SA) def. Shria Moturi/Ashley Chung (NA)
6-3, 7-6 (8-6)