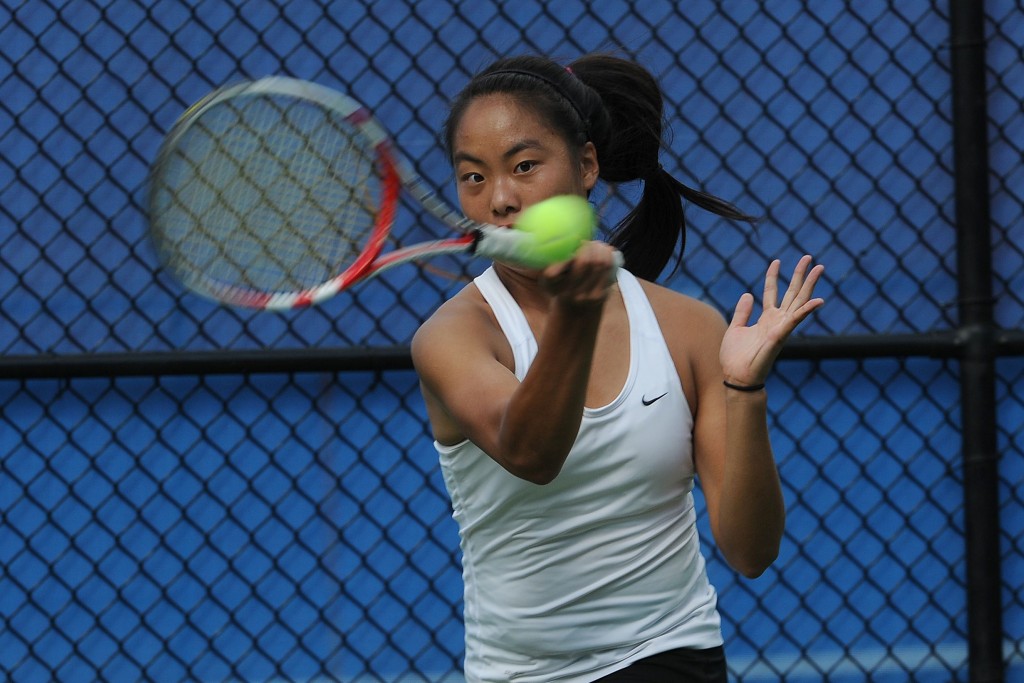 Reigning PIAA Champs Triumph Over Mt. Lebo In Season Opener
The reigning two-time state champion North Allegheny girls' tennis team opened the 2015 season on Wednesday afternoon with a victory over the Mt. Lebanon Blue Devils. Like NA did in the PIAA semifinals last year, the Lady Tigers sidestepped the Blue Devils for a 4-1 win.
Picking up where they left off last season, junior sisters Anna and Tina Li earned singles victories on straight sets. Freshman Ashley Huang made her varsity debut with a win over Morgan Happe, 6-7, 6-1, 6-1. In doubles play, seniors Tristyn Maalouf and Elena Kolano topped Golda Gershanok and Katherine Izzo, 2-6, 7-5, 6-2.
North Allegheny starts the season with a 1-0 record and will visit Shady Side Academy in another non-section contest this afternoon. Start time is slated for 3:30 pm.
Girls Tennis Summary 8-26-15 vs. Mt. Lebanon
Match Summary

NORTH ALLEGHENY - 4
MT. LEBANON - 1
SINGLES
#1
Anna Li (NA) def. Kristin Riley (ML)
6-2, 6-1
#2
Tina Li (NA) def. Skylar Morgan (ML)
6-2, 7-6 (7-1)
#3
Ashley Huang (NA) def. Morgan Happe (ML)
6-7, 6-1, 6-0
DOUBLES
#1
Tristyn Maalouf/Elena Kolano (NA) def. Golda Gershanock/Katherine Izzo (ML)
2-6, 7-5, 6-2
#2
Brooke Warshaw/Casey Gannon (ML) def. Julie Choe/Jenna Kolano (NA)
6-4, 6-3