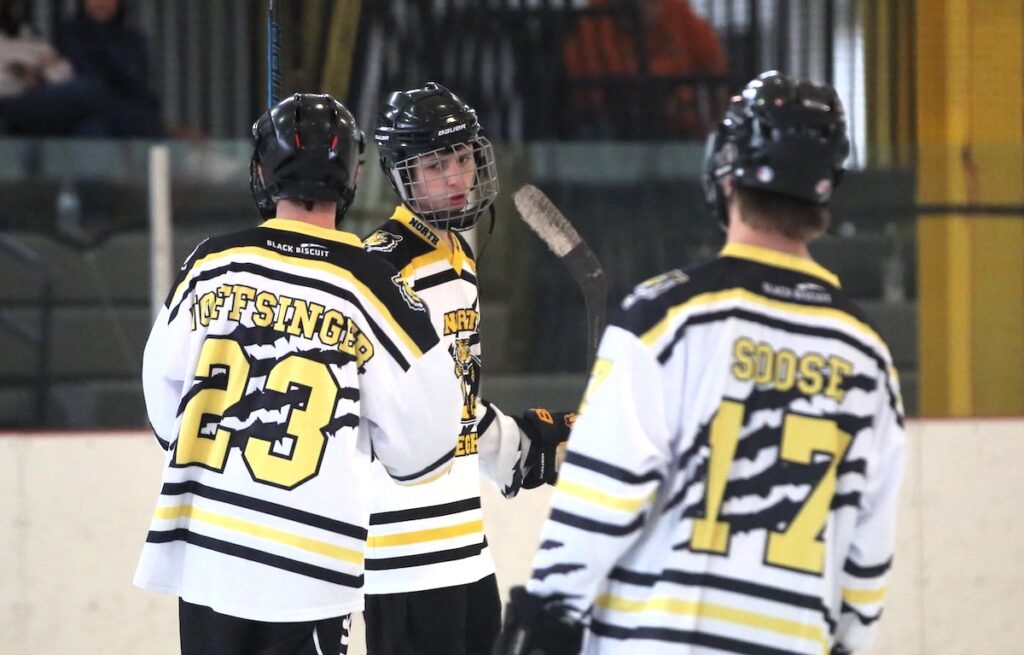 Reigning PIRHL Champs Open Season With Win
The North Allegheny Inline Tigers opened their season with a solid 7-2 victory over the Butler Golden Tornado on Sunday at the RMU Island Sports Center.  It took a little time for the defending PIRHL champions to become acclimated playing together, but that was short lived as five different Tigers notched a goal.
The first period saw senior Jacob Rice, assisted by senior Aiden Noffsinger, open the scoring for the day.  Senior Logan Cerqua, assisted by junior Steven Cameron,  followed suit with his first goal of the day, ending the first period with the Tigers leading 2-0.
The second period scoring continued with Aiden Noffsinger finding the back of the net, assisted by senior Mitchell Ludwick, and senior Declan Dadey adding to the score sheet as well, assisted by sophomore Matthew Noffsinger.  The Tornado broke the shutout in the second, ending the period with the Tigers leading, 4-1.
In the third period, the Tigers broke the game open a bit with goals by Cerqua, assisted by Dadey, and unassisted goals by Matthew Noffsinger and Aiden Noffsinger, for his second goal of the day. The Tornado added one additional goal of their own.
In a game that saw a combined 14 penalties, the Tigers prevailed with a final score of 7-2.
In her premier debut at goalie, sophomore Claudia Kushon earned the win.
The Tigers will resume play next Sunday at 4:00 at the RMU Island Sports Center against the Pine Richland Rams.