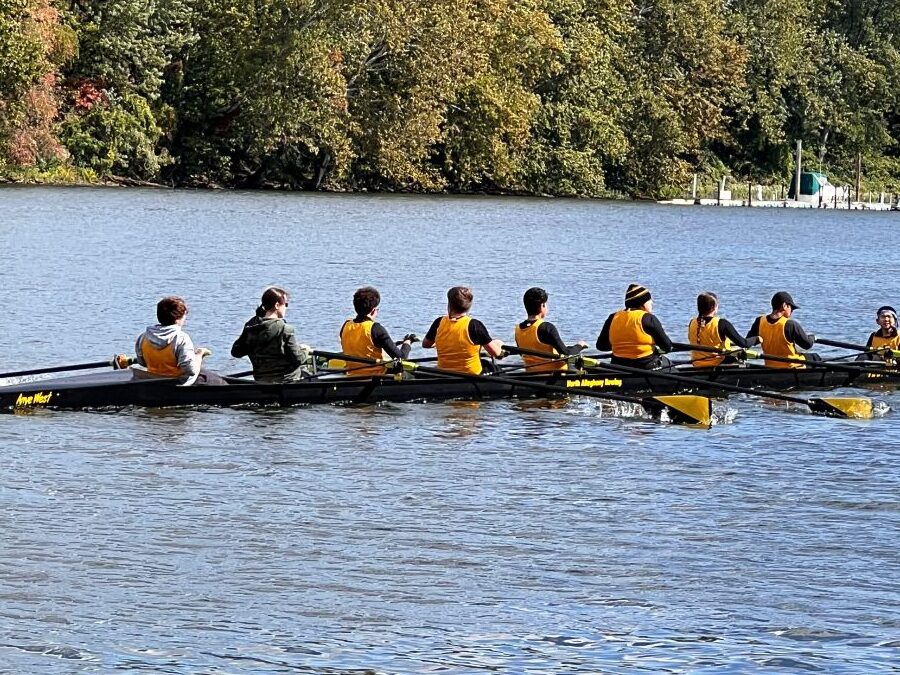 Rowing Scrimmage on Oct. 8 Summary
The Tigers stayed at their own boat bay this weekend to race their neighbors, Pine Richland, Upper Saint Claire, Mt Lebanon, and local competition Sylvan Scullers on a shortened course.
The Tigers placed 1st in six events, one 2nd place, and one 3rd.
Securing 1st place was the Women's V2x (Alex Witzel & Lorelei Schreiber), Men's V2x (Jackson Rodgers & Zach Stamper) Women's Novice 2x (Maddie Rodgers & Emily DiDonato), Women's Novice 4+ (Noa Adelman, Madison Lambert, Natalie Helffrick, Alexandra Edfors, and C- Ava Moore), Men's Novice 8+ (Roman Bellassario, Swaroop Hebbara, Cooper Lemon, Christian Sperandeo, Alex Repinski, Nolan Bunn, Charles Potter, Spencer Vincent C- Lucas Pater) and the Men's Novice 4+ (Miles Rees, Cooper Lemon, JD Petro, Carson Carona, C- Lucas Pater)
The team's second place finish was in the Women's Varsity 4+ (Tabo Mkandawire, Sawyer Wright, Athena Huber, Boe Sumerlin C- Evie Disque) and the one 3rd was in the Men's 2x (Josh Dubouvecky, Tony Bertucci)
The Middle School Developmental Team also got the chance to race in a Mixed 8+ and Mixed 4+ getting a tast of their future on the High school team!