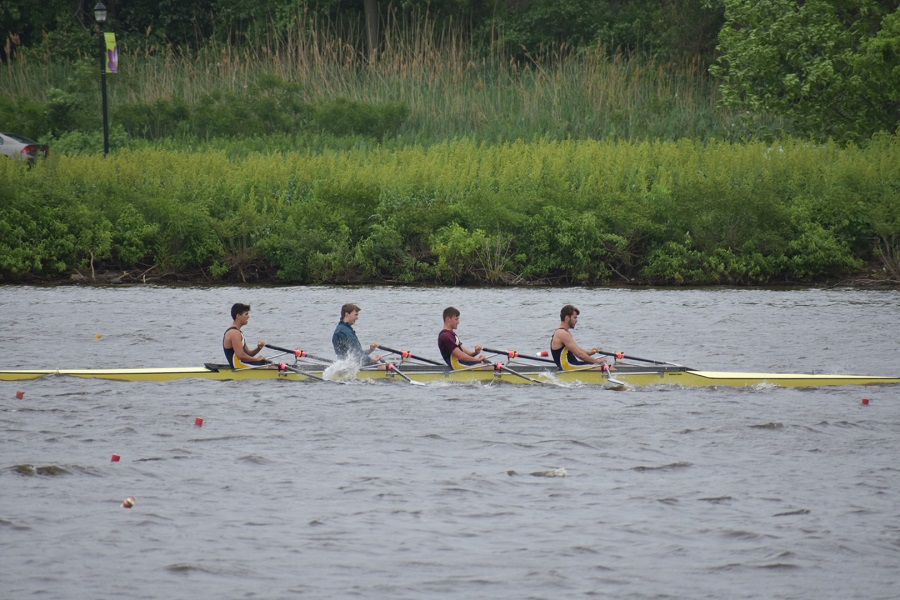 Rowing Winds Down Season At Stotesbury Cup Regatta
NA Rowing participated in the Stotesbury Cup Regatta Friday May 18th, held on Cooper River, NJ.  This is the largest regatta NA Rowing attended all year.  This event hosted close to 6,000 high school rowers from 196 clubs from throughout the East Coast.  Competition was tough, and conditions were windy, but our Tigers rowed their best.  Seniors Manny Mouganis and Christopher Schmitz with juniors Gearoid Ridenour and Ethan Mattson pulled hard and finished seventh in the Boys Senior Quad race.  Seniors Brook Gauntner and Catie Guckert also did well finishing 15th in the Girls Senior Double.
The season is over for the Tigers for now. Good job rowers!  See you all in the Fall!  If you are interested in rowing, please be sure to join us at our Learn to Row event on June 2.  Details in the Rowing section of the web page.