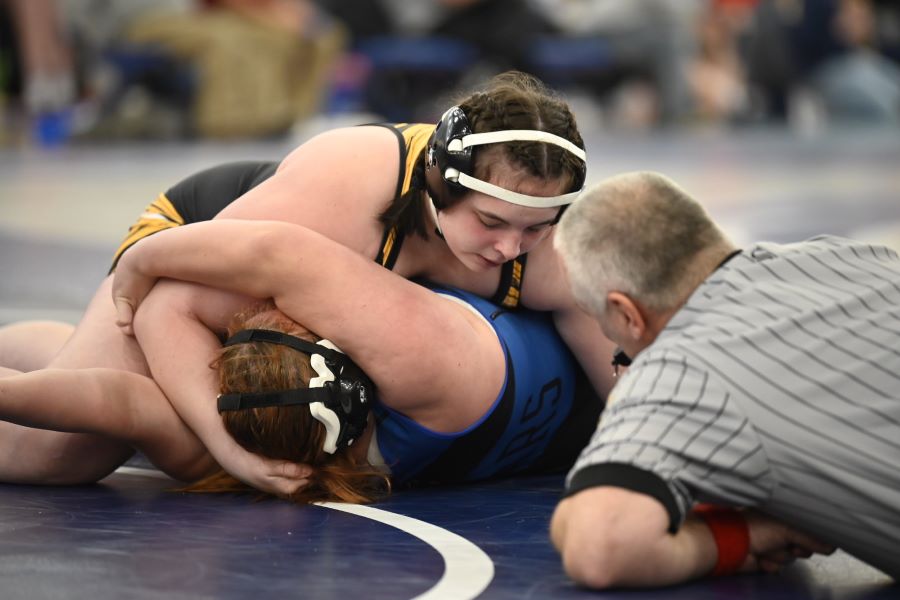 Rumpler, Dean lead Lady Tigers to top 5 Finish at Queen of the Mountain
The North Allegheny girls' wrestling team traveled to Central Mountain High School to compete at the Queen of the Mountain tournament and finished fifth out of 40 teams.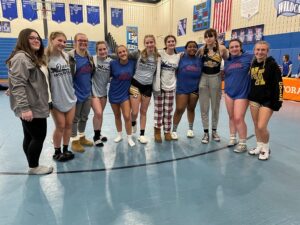 Junior Leyna Rumpler went 3-0 with three falls and sophomore Kaylee Dean went 2-0 with two falls enroute to winning championships at Queen of the Mountain. The duo was joined by five other Lady Tigers who placed second. Freshman Sophia Folks went 3-1 with one fall. Senior Callie Rautenbach, junior Audrey Morrison and sophomore Brenna Collery all went 2-1 with two falls. Freshman Amya Sanford went 1-1 with one fall. Freshman Ava Anthony placed third, going 2-1 on the day. Sophomore Bella Cuomo and freshman Ava Frailey also competed for the Lady Tigers.
Team Standings (Top 5 out of 40)
Cumberland Valley 353
Bishop McCort 167
Canon McMillan 160
Parkland 105
North Allegheny 91
For a complete look at brackets from the Queen of the Mountain Tournament, click here.
The Lady Tigers are in action again on Saturday, Jan. 7 at the Wright Automotive Tournament at North Allegheny Intermediate at 9:00 a.m.