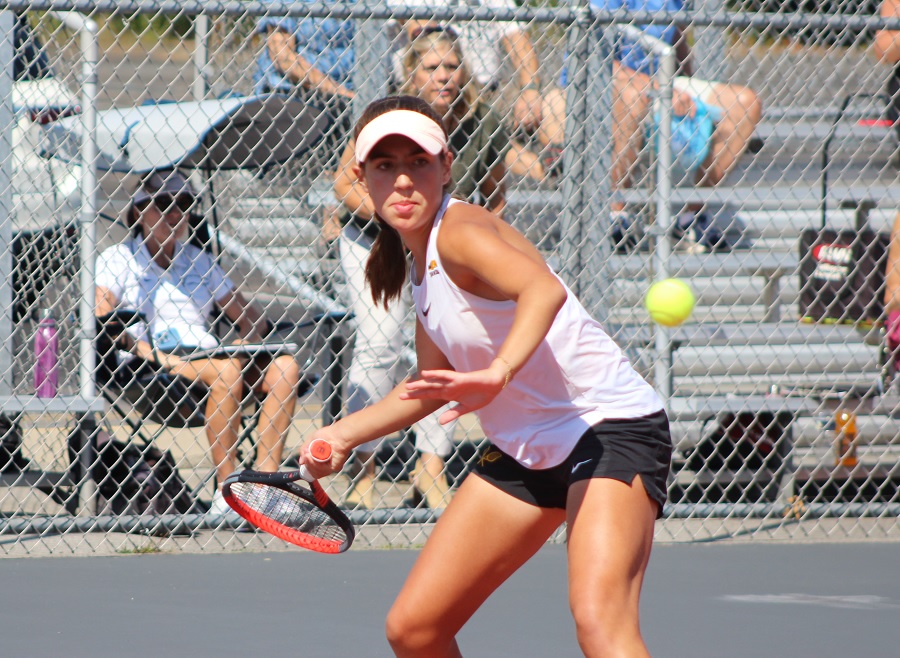 Sara Fernandez Wins Section 2-AAA Singles Championship
It was an all North Allegheny final at the Section 2-AAA girls' tennis singles tournament on Thursday as junior Sara Fernandez met senior Emily Wincko. Fernandez won section gold with a hard-fought 6-2, 6-4, win.
Wincko reached the finals as the No. 3 seed and knocked off second-seeded Ellie Kim of North Hills in the semifinals, 7-5, 6-3. Fernandez was the top seed in the tournament and blanked three straight opponents before facing Wincko in the finals. Both Fernandez and Wincko qualify for the WPIAL Class AAA singles tournament next week.
For a complete look at the Section 2-AAA bracket, click here.